Halloween Knights at The Connecticut Renaissance Faire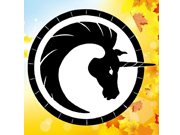 The Dark Ages Just Got Darker....
With each step we take, the crisp autumn nights become longer. It is now the veil between the world of the living and the lands of the dead are thinnest. And it is now the headless horseman rides into battle against his hellish foes in a flaming joust to the death. Fiery lances will shatter as evil clashes upon their nightmare steeds, jack o' lanterns will explode, magic will sizzle in the air, and you will witness the horror of it all.

The Connecticut Renaissance Faire hosts a special "Halloween Knights" event to celebrate their favorite holiday. Enjoy a fun-filled day at the faire followed up by an evening of terror unlike anything you've ever seen… all included with same-day admission.

Just prior to 6:00 pm the festival begins to transition into a haunted village filled with photo-happy zombies, costume contests for kids and adults, safe trick or treat, jack o' lanterns, moonlight shopping, mulled cider, pumpkin pie, zombie dance, zombie archery range, and it all wraps up with the main event – a haunted joust to the death.

Event also includes Costume Contests, Costume Parade, Fortune Tellers, Safe Trick or Treating and lots more!
Latest Reviews
There are no reviews for this listing yet!