The Dent Schoolhouse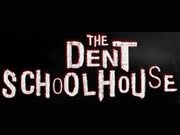 The Dent Schoolhouse is a house haunted by Charlie, the school's janitor, who allegedly murdered numerous children. Come experience the house in the dark or with lights on. Queens City Slaughteryard is also part of the schoolhouse, but it will only be open in good weather.
The Dent Schoolhouse 2015 Promo (4K)
Latest Reviews
There are no reviews for this listing yet!