Farmamerica Haunted Corn Maze & Feed Mill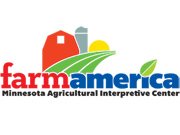 Haunted Corn Maze and Feed Mill at Farmamerica. The sound of chainsaws and blood-curdling screams send shivers up your spine as you enter the cornfield. After a few hundred feet, a rabid wolfman howls and bursts out of the cornfield from the left. You drop your flashlight and run, but you can't find your way out of the maze. Monsters -and worse- surround you, blocking any possible exit. And the chainsaw awaits... Ghosts and goblins are on duty to spook you as you get lost in the corn maze and frightened in the feed mill.

After finding your way out of the Haunted Corn Maze, go through the abandoned feed mill, if you dare. ...


Bring a flashlight and dress warmly.
Farmamerica Haunted Corn Maze and Mill
Latest Reviews
There are no reviews for this listing yet!