Fear Grove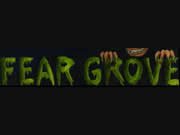 Fear Grove is a haunted hayride & walk-thru located in Zion Grove, PA. Our Dark Corners will make you "Face your worst fears!". We have a night-time haunted hayride full of your worst nightmares. Be prepared to see zombies, witches, scarecrows, and many more terrifying sights to keep you screaming throughout the night!

While you are here, keep a watchful eye for our favorite ghoul named Zandur McSeedly, a large pumpkin head with a bad attitude. He likes to sneak up on his victims to catch them by surprise! You never know what you will find along our hayride, as we change things to keep you coming for more!

Our newest attraction, Sinister Shadows, is a walk through maze that is filled with the most sinister creatures! Keep your eye on the shadows and see if you can make it out!!!

Come take the haunted hayride through the fields and woods and brave the mazes of Dark Corners and Sinister Shadows, but be prepared to face your worst fears!!!
Latest Reviews
There are no reviews for this listing yet!