Fright Factory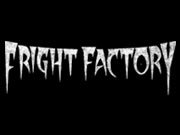 iChem Industries: Sometimes trying to make the world a better place can have evil consequences. In iChem's subterranean laboratories,scientists claiming to be detoxifying the planet are actually using those toxins for genetic modification experiments. (GO GREEN)

Philadelphia Haunted Asylum Tours: This is your chance to explore the sinister past of one of Philadelphia's most infamous asylums. This Guided tour will take you deep into the belly of the asylum where Dr. Robert T. Brash, the hospital's chief of psychiatry, experimented and tortured his patients. That is, until the day when the patients took over the asylum killing the entire staff and eventually turning on each other. Hey, if you're lucky you may just have your own paranormal experience.

Undercroft Cemetery: Walking through the woods late one night you come across an old cemetery with a strange stone mausoleum on the outskirts. Do you dare go in? Are you brave enough? Well, we'll find out when you discover yourself at the door steps of the Undercroft Cemetery.

AMYGDALA: [uh-mig-duh-luh] - noun Almond-shaped part, such as a tonsil or a lobe of the cerebellum. Involved in emotions of fear and aggression. ...there's nothing to fear, it's all in your mind...

Event Spotlight - Fright Factory
Latest Reviews
There are no reviews for this listing yet!