Ghost Doctors Ghost Tours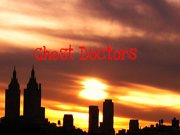 Experience Real Ghost Hunts and Supernatural Tours in New York City!

These are not your typical run-of-the-mill "little storytelling" ghost tours. This is the real deal! Actual ghost hunts with equipment and all through the microcosm known as New York.

Join the the Ghost Doctors on this incredible investigation of one the most famous train terminals in the world. A place that has touched the lives of countless millions for well over a century. From its beginnings back in 1871 to its evolution over the years Grand Central is an American treasure.

Explore this amazing iconic park right in the heart of NYC as we hunt for spirits that have been around for over 150 years and don't be surprised who or what shows up! At the end of this investigation, walk away with the knowledge of what it is to be a real ghost hunter.
Ghost Hunting Central Park NYC
Latest Reviews
There are no reviews for this listing yet!