Branson's Haunted Screampark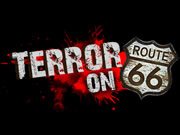 Consistently rated the scariest haunt in the region every year. Ever year we step the bar up. Do you think you have what it takes to make it through? People ask them selves this all the time. The only way to find out is come face your fear and see for your self.

Attractions Include

Slashers
Experience your favorite slasher film stars now indoors at the newly redone attraction "Slasher". Jason, Michael Meyers, and others will be there, and you will star in this films last cut. Journey throughmany scenes with scares around every turn. Lot of blood and guts, not for the faint at heart!

Toxic:
Haunted trail attraction "Toxic" was first introduced in 2015. Barrels of toxic waste have seeped into the soil, causing a chemical reaction and bringing the dead back to life. Zombies are now everywhere. Be careful where you go, or you just might be their next meal.

Escape the Maze of Mirrors
Branson's premier haunted house has gotten even better this season.
Experience scene after scene of pure terror, as you travel through several buildings, basements, and outside areas. Come face to face with horrible creatures and their victims. The only high tech haunted haunted house in the region, loaded with CGI effects and plenty of scares. And if that isn't enough, then step into the most confusing black maze in Branson, as well as our mirror maze. This is just some of the many frightening things you will experience this season at the Branson Haunted Adventure.

Terror Tales
"Terror Tales in 3-D" is crazy, crazy with killer clowns, and they will chase you all throughout this brand new haunt. Put on a special kind of 3-D glasses and watch frightening images leap off the walls as you travel through this living nightmare. Around each corner is a new scene of terrible, frightening images. Now redone to be bigger than ever with a spinning VORTEX tunnel. All this and more as you try to escape the nightmare of "Terror Tales" in 3-D.

Latest Reviews
There are no reviews for this listing yet!