The House of Shock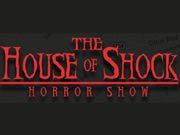 The House of Shock
319 Butterworth St
Jefferson, LA
Review Us
The New Orleans-based House of Shock Haunted House and Halloween Festival is back for another season, presenting "The Resurrection." Originally set to close the doors after the 2014 season, The House of Shock has been given new life thanks to a spirited response from the local community.

Over the past two decades, The House of Shock has enjoyed national and international exposure through publications such as Rolling Stone, Maxim and Playboy and was named Haunted Attraction Magazine's "Number One Haunted House in the Country" in 2014 and The Travel Channel's "Most Intense Haunted Attraction".

In addition to the new Bordello of Freaks and Laff in the Dark, some old fan-favorites of the unique event have received extreme makeovers. The pyrotechnics show will be back with more firepower than ever.

Walk through Seaman Skungy's Bordello of Freaks and then go through the all new House of Shock as if you never seen it before! And let's not forget our 3D event Laff in the Dark which has more scares per square foot than any other haunted house.
House of Shock Travel Channel's Halloween's Most Extreme
Latest Reviews
There are no reviews for this listing yet!