Jerome Ghost Hunt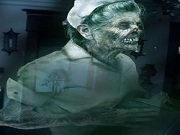 Takes guests of the hotel on a ghost hunt searching for paranormal activity. The Travel Channel called Grand Hotel the most haunted structure in a town known as 'Ghost City'.

Should you choose, it will be your mission to document that paranormal activities do in fact happen here. You will be provided with a Tour Guide, EMF meter, IR thermometer and digital camera during your ghost hunt tour. The ghost hunt will start with a visit to our boiler room and then move on to other parts of the hotel (Hospital) itself. Once the tour is complete you will be able to use the EMF meter and IR thermometer for the entire night. Hopefully you will have captured a strange paranormal activity on camera. All the pictures you take on the ghost hunt tour will be put onto a cd for you to take home and enjoy.
Latest Reviews
There are no reviews for this listing yet!