Lake Joy Trails of Terror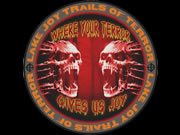 The weather starts to cool down,
But wait did you see that clown?
Not sure what's going on in the trees,
It seems like things were set free.
Deep in the trail I hear laughter mixed with screams,
Did I just see something from those dark dreams?
Come send help for me because I am on the run,
I fear for my life but they tell Let's have some fun!

Come out for the scare of your life at Lake Joy Trails of Terror! Touching depends on if you want that experience. The haunt is in the woods, be prepared to walk, and wear closed toe shoes. Dark areas, come prepared to be scared. Remember this is the woods and mother nature is out in the woods, also roots, unlevel ground that is how mother nature plays. No touching or messing with props (any property of Lake Joy Trails of Terror) or staff, NO PROFANITY OR BEING RUDE TO STAFF YOU WILL BE ESCORTED OUT WITH NO REFUND.

Latest Reviews
There are no reviews for this listing yet!