Blue Moon Haunted History Tours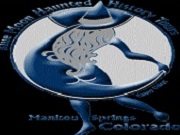 Blue Moon Haunted History Tours has been proudly scaring the public since 2002! We have offered several different tours and ghost hunts over the years and are constantly evolving to better serve you. All of the haunted locations on our tours are verified by published facts and have been documented as haunted by professional paranormal investigators.Be sure to bring a camera because you are guaranteed to capture strange photographs ...what better souvenir could you ask for? Unless of course you would rather have a ghost to take home with you....and that has actually happened on a couple of our tours! However, your ghost host will make certain to keep you safe and will even instruct you on how to get rid of the paranormal hitch-hikers that might follow you home after our tours!
Latest Reviews
There are no reviews for this listing yet!