The Asylum Haunted Attraction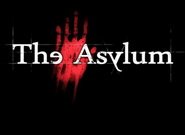 The most realistic and disturbing haunted attraction in Oklahoma; The Asylum is based on the true dark history of sanitariums and embellished with the horrifying possibility of what human beings are capable of when they take things too far...

NOTE: This is an interactive haunted attraction -- you may get blood on you! All blood washes out, but please try to dress practically and don't wear your Sunday best! Heels are not recommended.

Themed after an early 1940's Sanitarium, The Asylum is based on the dark history of early sanitariums before there were rules and restrictions to control what happened inside. Unlike most other haunts, we do not settle for store-bought props or Halloween-quality masks and costumes. We create and construct everything we use from full creature suits like you see in feature-length films to sets that will unnerve you with atmosphere alone! The minute the doors close at the end of the season, we start working on the next season. Startling people with loud noises and cheap tricks isn't what being scared is. Being scared is going home after you exit our doors and you're afraid to sleep at night because you know you're going to have nightmares.
The Asylum is the most disturbing and realistic haunted attraction in Oklahoma, but we're not just scary. We also serve a purpose, and that is to provide a fun, safe, and creative outlet for young people that allows them to explore their abilities in not only theater, but also makeup, special effects, marketing, business conduct and social interaction. The Asylum is a Christian-owned organization that supports the arts and as such, we aim to raise money every year for the art program in the Nowata High School. We will also make a second donation every year to whomever we deem deserving of it within the community, as we also support the ideals of positive growth in both community and local businesses.
Our mission is to inspire young people to reach for greater heights and to educate them in various art mediums as well as the importance of unity and self respect.
Latest Reviews
There are no reviews for this listing yet!