Phobos Haunted Attraction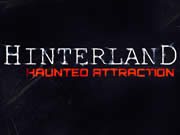 In Greek mythology, Phobos is the Personification of fear...Here you will experience gut wrenching suspense, unforgettable environments, and heart pounding adrenaline rushes. Think you can survive??

Our designers have worked hard to give our customers a high quality show at an amazing price, so don't let the $5 admission price fool you! Expect tight spaces, in your face scares, and set detail to the extreme.
Latest Reviews
There are no reviews for this listing yet!