Ravens Walk Nantucket Walks and Adventures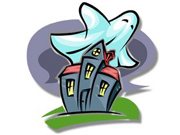 Ravens Walk Nantucket Walks and Adventures
Nantucket
Nantucket, MA
Click To Call
508-257-4586
Review Us

Hear tales of Nantucket's past infused with ghostly encounters that took place throughout the centuries. We will take you on a historic walk past places that contained these unexplained phenomena.

Ghost Tours:

Ghosts of Nantucket's Past:
The Raven's Night Walk is a haunted history tour of Nantucket Town. During our walk you will hear Nantucket's fascinating history and the ghostly tales of it's past. Wevisit the houses that have stories to tell and you will view the mysterious pictures from Nantucket's most haunted places.

Tea With Ghosts:
Step back in time to the elegance of historic Main Street. Hear tales of the famous and infamous who were part of its opulence and grandeur. Enjoy "Tea with Ghosts" as we walk through time and hear about the mysterious hauntings and ghostly inhabitants who have made Main Street their home. This walk is different from "The Raven's Night Walk."

Children's Ghost Hunt In Nantucket Town:
Join Robin and her raven, Edgar, as we embark upon our ghostly adventure. Put on your ghost hunter hats as we stop by the houses that have stories to tell. Learn what to look for and how to become a Ghost Hunter. Bring whatever tools you may need for our adventure. The ghost hunt is educational, exciting and lots of fun. (All children must be accompanied by an adult. It is recommended that participants wear appropriate footwear.)

Inside the Graveyards: Footprints to the Past
Our walk will take us back in time to the final resting places of interesting people who left a footprint on Nantucket. Each gravestone has a story to tell, and your guide will tell their stories. Our walk will visit gravestones in two cemeteries: The Old North Burial Ground and the New North Cemetery.

Adult Pirate Walk:Tales of Pirates, Shipwrecks and Ghost Ships
Join Pirate Robin on a walk to the Brant Point Lighthouse. During our walk, you will hear tales of famous and infamous pirates who sailed past our shores, lost sailing ships, and the ghost ships of New England.

Latest Reviews
There are no reviews for this listing yet!