Haunted Isle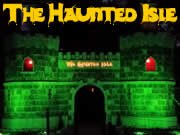 Legend has it that somewhere in the woods behind the Trolley Museum, lurk the things that nightmares are made of. This October, a trolley will carry passengers down the tracks to the gate. The choice is yours... enter if you dare!

The Haunted Isle is back this year and better than ever. A visit to the Haunted Isle remains an affordable way to get scared sleepless.

Good walking shoes are required (no high heels) as the Isle is a wooded path with many twists and turns. Be sure you can handle the frights of the Haunted Isle – there are no refunds. No children under age 5 permitted in the Haunted Isle – no exceptions.
Latest Reviews
There are no reviews for this listing yet!