Deadtime Stories Haunted House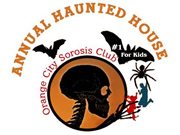 The Sorosis Club evolves each Halloween with a different theme from the last. We dare you to step into tour where both the living and the dead are guided by their most primitive of fears. Unimaginable horrors will make you fear for your sanity and your life. You will enter into a vortex that will pull you through 5 horrifying dimensions. At some point during your tour you'll find yourself trapped in our infamous maze which will plunge you into complete darkness forcing you to feel your way out. Nothing can prepare you for what lies ahead and your blood-curdling screams are just the beginning.
Latest Reviews
There are no reviews for this listing yet!