The Scream Zone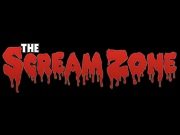 Your favorites are back: the horrifying House of Horror, the dizzying KarnEvil, and the Haunted Hayride, each casting its evil spell on the Del Mar Fairgrounds. New this year is Zombie Boot Camp! Learn how to survive the Zombie Apocalypse with this rough and tumble basic training course.

The Scream Zone is assembled from a collection of body parts and roughly stitched together into four terrifying haunts and other monstrous attractions.

Scaredy Cats are welcome to enter The Scream Zone compound at no charge if you want to wait for your children or hang with your friends but are too scared to enter the haunts. There are lots of things for you to do and see, including great food vendors, photo opportunities and our Spirit Lounge bar.


Latest Reviews
There are no reviews for this listing yet!