Dimension of Horrors - Dismembered Souls Haunt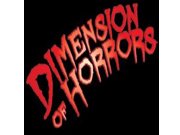 Dimension of Horrors - Dismembered Souls Haunt
10101 Market St.
Rothschild, WI
Click To Call
715-298-6262
Review Us


The Merlinus Family Estate hasn't had visitors for years and continues to have a shroud of mystery surrounding it. No one really knows what goes on there as any who venture into the estate, have never been seen or heard from again.

Many have tried to breech this veil of the unknown only to find themselves joining the countless souls who have been swallowed by the darkness of this place. To this day, hundreds of rumors, stories and legends persist about the Merlinus Family Estate. They warn of unseen dangers, restless spirits and lost souls which seem to be controlled by a will not their own.

Due to its aged unkept appearance and multitude of strange stories that somehow escape its wall, this proves too much to resist so you volunteer to explore the estate and learn more about its occupants.

While you are there, investigate the long history of disappearances reported over the years. Travel through the estate and see just how many inhabitants it contains, are some living? Have they pasted beyond? or are some as the stories say...........

Dismembered Souls:

Lost to an eternity of torture and cursed to forever roam The Merlinus Family Estate walls.

Beware these warnings or you will undoubtedly join those already claimed by the Merlinus Family Estate. Brings friends with you, there is safety in numbers.

The Haunt contains 15 themed rooms, over 200 feet of wandering maze, and many other things associated with Haunted Attractions.
Latest Reviews
There are no reviews for this listing yet!