Ferrari Farms – Reno Pumpkin Patch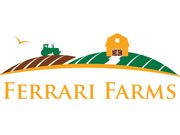 Ferrari Farms – Reno Pumpkin Patch
4701 Mill St
Sparks, NV
Click To Call
775-997-3276
Review Us


Haunted Corn Field at Ferrari Farms:
As the sun dips below the horizon line, sending its fading light into the multicolored sky as dusk settles across the countryside, a wind rustles the cornstalks…something lurks within these fields. For some true Halloween scares, try out our new Haunted Corn Maze! An insidious presence stirs within our maze, and its up to you to find out. Be careful though, the hunters have an awful habit of becoming the hunted!

Reno Paintball Zombie Hunt:
This is an urgent warning to all citizens of Reno NV! Reports are flooding into the city on sightings of living dead crossing into the Reno metropolitan area, and have last been spotted near Ferrari Farms. The owners have stockpiled a vast arsenal of weaponry to combat the new undead menace, and have created a special zombie killing zone. With your help, we can stop them from overrunning our sacred city. We're asking for any able-bodied citizen, young and old to take up arms with us, we will need all the help we can get…

Try out our spooky nighttime activity, the Zombie Paintball Hunt! Fight off the horde of zombies while riding on the back of our tractor. We supply all the guns and ammo so all you have to do is ride and shoot!

Latest Reviews
There are no reviews for this listing yet!