Folklore Haunted House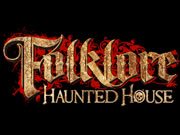 Folklore Haunted House
5389 N. Main St
Acworth, GA
Review Us

Get Ready Atlanta! This October, Folklore Haunted House unleashes 3 Absolutely Spectacular Haunted Houses. Learn what USA's GREATEST HAUNTS calls One of the Top Haunted Houses in the Country. It's time to SCREAM!

OUR 2018 ATTRACTIONS:

THE MANOR
Evil has infested this once beautiful estate. Within the rotting walls, crumbling furniture, and dusty tombs, the corrupted and twisted souls of its former victims stalk anyone unlucky enough to be caught inside. Are you ready to visit The Manor?

TREMULOUS
The lines between reality and insanity blur as you walk through one man's paranoid nightmares come to life. From blood soaked hospital wards and pharaohs rotting beneath the Egyptian sands, to medieval dungeons filled with the stench of death, you'll be left trembling as you struggle to escape the clutches of these inner demons!

CHROMOPHOBIA
Terror invades Mardi Gras in this 3D attraction! Beware what lurks behind the neon-colored masks of these partiers as you make your way through their celebration. Don't look away too quickly, as nothing is ever what it seems, and you may fall victim to the inhabitants of Chromophobia.
Folklore Haunted House - 2018 Short Teaser 1
Latest Reviews
There are no reviews for this listing yet!