Chainsaw Massacre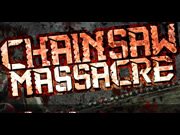 Chainsaw Massacre
12851 Interstate 27
Amarillo, TX
Click To Call
806-337-0749
Review Us

This haunt will be located outside the city limits. It will be indoor and outdoors, upstairs and downstairs with surprises you could only pull off outside the city limits. There won't be any city rules and code enforcement people to limit your terror!

This building is 2 stories with about 20,000 square feet inside. Part of the haunted house is outside. We are outside the city limits so we don't have rules that the city has. This haunted house is the only full contact haunted house in Amarillo.
Experience Chainsaw Massacre Haunted House in Amarillo Texas
Latest Reviews
There are no reviews for this listing yet!