Ghost Ship Harbor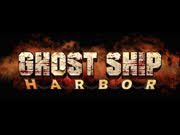 Ghost Ship Harbor
549 South Street
Quincy, MA
Click To Call
617-935-4440
Review Us

Ghost Ship Harbor is your last hope for survival. A plague has broken out on land and if you want to survive the only safe haven is an old decommissioned ship called the USS Salem docked in the Quincy boat yard. This ship was once the prize of the fleet in its hey day! The ship will be leaving port on November 3rd so you must get on before that if you want to survive. There will be heavy military presence in an effort to make sure the virus does not get on the ship. If you somehow contract the virus, you will be disposed of. Unfortunately that is the law we live by now….

Over 100,000 scare feet
4 attractions all revamped for the 2018 season
Contagion
Fear No Evil
The Plaugue
Paranormal Ghost Ship

Oh and the ship is actually one of the most haunted places on the east coast. In 2009 Ghost Hunters did an episode on the USS Salem and confirmed its paranormal activity.
Ghost Ship Harbor Trailer
Latest Reviews
There are no reviews for this listing yet!