Haunted Hotel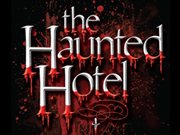 Haunted Hotel
3000 S 4th St
Louisville, KY
Click To Call
502-634-4478
Review Us

The Haunted Hotel is Louisville's Longest Standing and Scariest Halloween Attraction. Imagine the feeling you get right before suddenly waking up from the most horrific nightmare you've ever had. Now imagine having that feeling during your entire stay at The Haunted Hotel. Let The Haunted Hotel take you into your worst nightmare!

Come see why The Haunted Hotel is "Louisville 's Longest standing and SCARIEST Halloween Attraction. " The Haunted, Hotel we'll turn the light out for you!!

This Halloween Season Haunted Hotel gives you the chance to experience one of the SCARIEST HAUNTED HOUSES IN AMERICA in a "new light". Haunted Hotel must have forgotten to pay the electric bill or maybe one of the deranged lunatics inside cut the power. Either case, HAUNTED HOTEL goes LIGHTS OUT!!! Navigate your way through dark hallways and corridors and hopefully you will find your way out, but we doubt it!!!! Experience all the terror and fight of Haunted Hotel, without the lights!!!! Haunted Hotel, We'll turn the lights out for you!!!
The Haunted Hotel - KY Welcome Home
Latest Reviews
There are no reviews for this listing yet!