Insomnia Haunted Attraction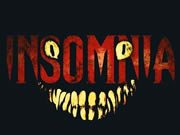 Insomnia Haunted Attraction
W12505 Roosevelt Road
Gresham, WI
Click To Call
920-594-0379
Review Us


We have grown and learned over the years of operation beginning with wagon rides through the haunted forest, corn maze, haunted cabin, haunted trails, etc. Panic Chambers haunted our barn for two years and moved onwards. Insomnia is brand new this year with completely new sets and exclusively designed rooms by Miranda Steingraber and Team.

What secrets hide where shadows fall;
What spirits walk these twisted halls?
Deep in the quiet of the night;
What's lurking there just out of sight?
From one heart pounding moment to the next, confront your wildest imaginations as you navigate through their realm of horror. While you anxiously await your number to be called up, enjoy Annie's Irish Pub. It's heated location brags of a small arcade, tasty menu with homemade pizza, Friday fish fry, appetizers, and drinks of all kinds for kids and adults. New this year: Hemp-infused apple pie and our own Craft Beers, or try our Pink Kangaroo Juice.
September 2019
Su
M
Tu
W
Th
F
Sa
1
2
3
4
5
6
7
8
9
10
11
12
13
14
15
16
17
18
19
20
21
22
23
24
25
26
27
28
29
30
October 2019
Su
M
Tu
W
Th
F
Sa
1
2
3
4
5
6
7
8
9
10
11
12
13
14
15
16
17
18
19
20
21
22
23
24
25
26
27
28
29
30
31
November 2019
Su
M
Tu
W
Th
F
Sa
1
2
3
4
5
6
7
8
9
10
11
12
13
14
15
16
17
18
19
20
21
22
23
24
25
26
27
28
29
30
Insomnia Haunted House Gresham Wisconsin
Latest Reviews
Awesome sets and story line!

Posted Nov 2019