Bonadeo Farms Haunted House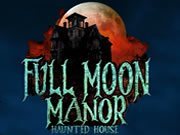 Haunted House:
Everything that frightens you about the dark!
Be careful as you enter the haunted corn maze. You will be scared out of your wits. Bring your brave friends and be prepared as you never know what lurks around the next row of corn.

Next enjoy a frightening tour of our haunted house. This building is often perceived as being inhabited by disembodied spirits of the deceased who may have been former residents or were familiar with the farm.

Parapsychologists attribute haunting here to the spirits of the dead and the effect of violent or tragic events. Cold spots, creaking sounds, odd noises, and physical illusions will awake your senses.

Haunted Corn Maze:
At dusk, we open the Haunted Corn Maze. Be careful as you encounter ghosts, zombies and all sorts of creepy creatures along the crooked paths. It is dark in the country so bring a flashlight along with all your friends.

Establish your own wolf pack. If it gets chilly you can warm up with a hot cider or coco next to the camp fire.
Latest Reviews
There are no reviews for this listing yet!