Real Haunted Tours Presents The Mounds Theatre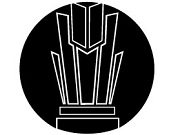 The Mounds Theatre has a strong history as a recognised haunted location, over the years there have been paranormal TV show episodes filmed there and professional and amatuer investigations held there.

The following two stories detailing two of the three resident ghosts have been published in guidebooks to the haunted US & Canada and detail the authors personal encounter with them: The Little Girl and The Man in the Projection Booth.

On top of its haunted history, the Mounds Theatre has a historic one as well. In its lifetime it has functioned as a silent movie theatre & vaudeville stage, a warehouse and a childrens arts venue. Below are the mundane history details to introduce you to this unique building.
Latest Reviews
There are no reviews for this listing yet!