Cyrils House of Horror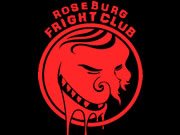 Cyrills House of Horrors
Dates : October 21st,22nd, 28th , 29th and Monday October 31st (Halloween Night.
Cost: $8 Adults $4 Childern (12 and under)

$1.00 dollar off per addmission with a can of Non perishable food . (Total off $1.00 dollar off per addmision) For UCAN.

Time 7-10 each night ( Or until the Crowds DIE out!)


A very intense trip through our Haunted Maze. Not for the Faint of Heart!!!!
Bring your fears....We're hungry!!!!!!!

Annual fundraiser for the Roseburg Elks Lodge #326

Cyrils House Of Horrors

Beware the Master of the House!!!!
It T'was a terrible thing that Cyril had done.

Those poor childern did not stand a chance.... so much blood. It was enough to bring strong men to their knees when they entered the House.
Nobody figured out the why..............it was just easier to forget what had happened ,demolish the house and burn the debris and bury them in the large pit.

Several years later The National B.P.O.E bought the land and the Roseburg Elks Lodge rose from the ground over the very same spot.

For several decades nothing happeened, but then around 2010 The Elks Lodge decided to hold a fundraiser.... A Haunted House as it were. MISTAKE!!!!

Something has been reborn in the ballroom , the faint childs laughter....the screams......the moans.....the banging of hammers...the Strange happenings.

Every year it culminates during late October when the Haunted House takes place.

If you and yours are brave enough , come see what takes place at

Cyrills House of Horrors.



BRING YOUR FEARS...........
WE'RE HUNGRY!!!!!!!

BHAWWWWWHAHAHAHAHAHAHAHAHAHAHAHhahahahahahahaha.......!



Latest Reviews
There are no reviews for this listing yet!