Infected - Live Zombie Shooter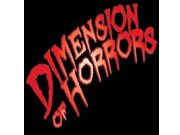 It's basically the same team deathmatch we have always done only there will be some major changes to how the game is run. The match starts out the same and at some point during the match, lighting will change, sirens will go off and you will see actors playing the roll of a fully costumed zombie and they are hungry. Players are required to shoot the zombies before they are eaten by said zombies. Head shots only!

There are different strength zombies so be aware of this while engaging them. Also be conscious of the fact that as the zombies get closer, they do more damage to players so it is to your advantage as a player to keep your distance. Reservations will be possible with this event also so contact us if you would like to add this to your private event.

Latest Reviews
There are no reviews for this listing yet!