Haunted Hillside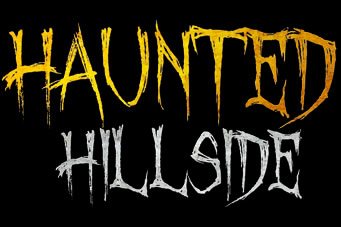 Some years ago, 2 young boys discovered a strange item while playing in a field. Upon unearthing this item, not only did they unlock an ancient prison, but they awoke a demon that cast an evil enchantment across the land.

Caught up in this enchantment was the Farmer family. Their minds twisted and their souls enslaved by the demon, they began to capture and kill passers-by to harvest their souls for the demon leaving the bodies to be re-animated as scarecrows and sackboys to assist the collection more innocent souls for the demon.

Now as one might have guessed, this kind of craziness cannot go on too long without reaching the ears of the authorities. Upon learning of this unearthly power residing in south western Pennsylvania, the government dispatched a black ops team to investigate and seize control of the situation. Their goal was to capture the demon and use it as a weapon of mass destruction.

The black ops team discovers and destroys the Farmer family's home and hearth, but not the family themselves. These killbillies may be on the run, but with their twisted minds and enchanted immortal bodies they continue to terrorize the countryside.

The black ops team has setup a Quarantine zone to weed out the infected. Have you been infected? Only one way to find out, come out to Haunted Hillside this season to be screened. Don't worry, there are plenty of military personnel on hand to maintain a calm and orderly experience.

The black ops team has setup their encampment and quarantine zone on a neighboring farm. This farmer was forced to forfeit his property to the black ops team. Over the past several months this poor man has not been able to make a living farming his land. Becoming a mechanic, he is plotting his revenge on those that have wronged him by devising all sorts of mechanical monstrosities in his Salvage Yard. The creatures that he is creating should never see the light of day. Soon he will have his revenge.

Forest of the Forgotten:
The Forest of the Forgotten is where the victims of darker times exist. Cultists recite hymn from hell to maintain the evil enchantments that keep these spirits tied to this world. These poor souls may have been forgotten, but they ensure that anyone that ventures into their forest never forgets.

Scarecrow Alley:
Scarecrow Alley has sprouted again. The corn, yes walking through the corn where anxiety takes over your senses and maintains that sensation of actually walking through a scary movie. Did I just see that scarecrow move? No, probably not. Wait a minute! Where did it go! You are right there in it, and the only way out is forward. Once you finish with the cornfield, they're not done with you yet!

You can't leave without going through Helltown to visit the killbillies. These possessed and deranged folk offer all kinds of fun and torment. They're cannibals and they're hungry. But they like to play with their food before they eat it. Are you game?


Come out to Haunted Hillside in Mount Pleasant to get a taste of what feels like to actually be in a scary movie!

This haunted attraction is entirely outdoors, but we are open rain or shine. You will start and end with a hayride, but there is a mile long hike through the supernatural in between, so dress appropriately.


Haunted Hillside Friday Night Frights 2016
Latest Reviews
There are no reviews for this listing yet!