The Haunted Fairground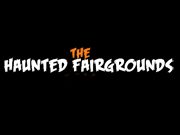 The Haunting Adventure returns to Jefferson County Fairgrounds to continue testing your will to survive the horror, the dark, and the terror that lurks in every corner of your imagination. The Challenge for YOU is to complete the adventure, without screaming for mercy!

Brave Enough? We'll find out! Night Visions Await Your Arrival!

For 23 years, these dark figures have stalked all who come into their lair and these brave souls exit with Halloween Spirit in close pursuit.

Screams are encouraged to release some of the fear you may encounter!

Terror will come to you from any direction, prepare if you can.

Latest Reviews
There are no reviews for this listing yet!