Whispering Hills Horror Home Haunt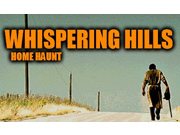 Whispering Hills Home Haunt is a purely hobby-based annual event that was borne of a sick and twisted imagination and the desire to thoroughly frighten the beejesus out of any who venture to partake.

Haunted Barn and Halloween Party!
Latest Reviews
There are no reviews for this listing yet!