2016 Top Haunted Houses & Attractions for Colorado - Haunts.com
April 25, 2017 By Haunts.com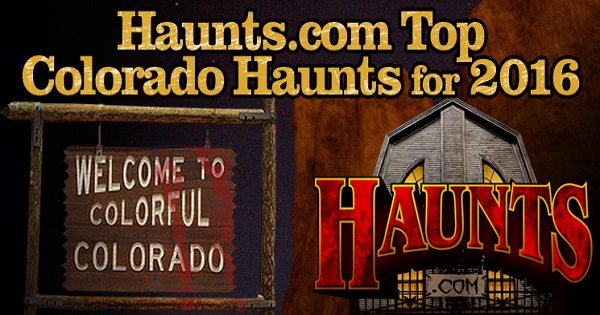 2016 Colorado Must See Attractions > 2016 Must See Attractions in the US
With dozen of haunts calling Colorado home, it wasn't easy to pick such a short list of Haunted Attractions for the Must See Colorado Haunts that gave locals heart-pounding fun during the 2016 Halloween Season. Tons of terror was delivered all season long to thrill seekers, whether they resided in Denver, were looking for frightening fun in Boulder, or thrills and chills in Aurora, the seasonal fun was endless!

With so many scary-good attractions throughout The Centennial State, it's hard to visit them all in just one Halloween Season. To make things a bit easier for when locals go searching for a Haunted Attraction to check out this year, Haunts.com has put together a list of Must See Haunted Attractions throughout Colorado that received outstanding customer reviews and ratings in the 2016 Halloween Season. Take a look at the list below so you don't miss out on the biggest and baddest scares of the 2017 Halloween Season!
Top Pick for the 2016 Halloween Season: HellScream Haunted House - Colorado Springs, CO





HellScream Haunted House of Colorado Springs takes the number one spot for the second year in a row on COHauntedHouses.com. Delivering tons of terror for over five years, this intense haunted attraction has even gained attention from ABC, FOX, NBC, CBS and the Colorado Springs Gazette.
An attraction that is surely not for the faint of heart, HellScream is designed by film, television and special effects professionals who do a scary-good job at terrifying the locals. Along with the haunt, HellScream also features "Escape From HellScream," an Escape Game that features two unique rooms - The Elevator and The Manor.

Type: Haunted Houses, Escape Games | Read More | Visit Website | Share Review

---
While these haunts may not have snagged the #1 Spot for the 2016 Halloween Season, the race was tight, and all of our Top Haunts for 2016 are worth visiting this season if you can!
---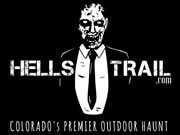 Hell's Trail - Avondale, CO
Avondale's Hell's Trail is a mile long venture through the deep dark woods that are infested with creepy creatures of all kinds. Characters straight out of your worst nightmares, Hell's Trail will send you on a haunting adventure that will have even the bravest of thrill seekers running for the exit!

Type: Haunted Houses, Spook Walks | Read More | Visit Website | Share Review
---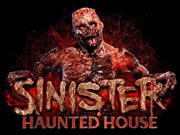 Sinister Haunted House (Formerly Ghouls Gulch) - Colorado Springs, CO
Previously known as Ghouls Gulch, Sinister Haunted House in Colorado Springs has been terrorizing locals during the Halloween Season, satisfying their appetite for fright that they have all year long. Will you be brave enough to take on all things sinister at this haunted attraction? Beware as you never know who you may come face to face with as you make your way through!
Type: Haunted Houses | Read More | Share Review

---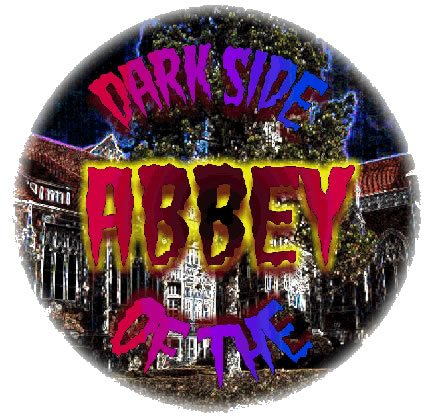 Dark Side of The Abbey - Canon City, CO
Situated inside the Holy Cross Abbey, a building that is believed to be truly haunted, Dark Side of The Abbey provides thrill seekers with a haunted house experience like no other. In 2016, the theme was Insane Asylum, giving haunt-goers a visit with some demented patients who called the asylum home. Do you dare enter in 2017?
Type: Haunted Houses | Read More | Visit Website | Share Review

---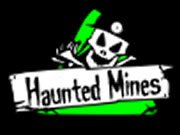 Haunted Mines - Colorado Springs, CO
A Top 10 Rated Attraction Nominee in 2015 on COHauntedHouses.com, Haunted Mines takes visitors, or shall we say victims, into the depths of the creepy mines. The 2016 theme was titled "We're All Mad Here!" and the attraction is a volunteer, charitable organization that helps raise funds for the Western Museum of Mining and Industry (WMMI) and other local Pikes Peek regional charities. What better way to enjoy some scares than to support a great cause at the same time?!

Type: Haunted Houses | Read More | Visit Website | Share Review
---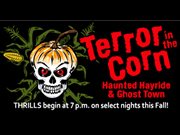 Terror in the Corn - Erie, CO
Located in Erie, Terror in the Corn is a three-part haunted attraction that gives haunt-goers 35 minutes of frightening fun. This Haunted Hayride and Ghost Town experience is a unique Halloween Season adventure and features a tractor drawn wagon that takes visitors into the night, where they'll encounter the ghoulish monsters that lurk throughout the deserted ghost town.

Type: Mazes, Hayrides, Zombie Hunts | Read More | Visit Website | Share Review
---

Reapers Hollow - Parker, CO
Reapers Hollow of Parker take those brave enough on a journey through the corn, before arriving at a dilapidated shack located in the field. The trek is over a half mile, and is infested with creatures who are awaiting their latest visitors. Will you be able to complete the venture through the house, cornfield and terrifying woods?

Type: Haunted Houses, Spook Walks, Mazes | Read More | Visit Website | Share Review
---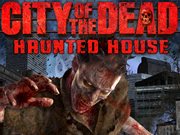 City of the Dead - Henderson, CO
Henderson's City of the Dead is a massive haunted attraction that offers over 30,000 square feet of intense horror. The longest and largest indoor haunted house in Denver, City of the Dead has been delivering scares to locals for years, introducing new and exciting themes each and every Halloween Season. The haunt offers three separate attractions at one great location for those who believe they're brave enough to journey through them all!

Type: Haunted Houses, Zombie Hunts | Read More | Visit Website | Share Review
---
Looking for More Scary Good Fun in Colorado?
Check Out Haunts.com's Colorado Haunted House & Attraction Guide Here!