2016 Top Haunted Houses & Attractions for Illinois - Haunts.com
May 10, 2017 By Haunts.com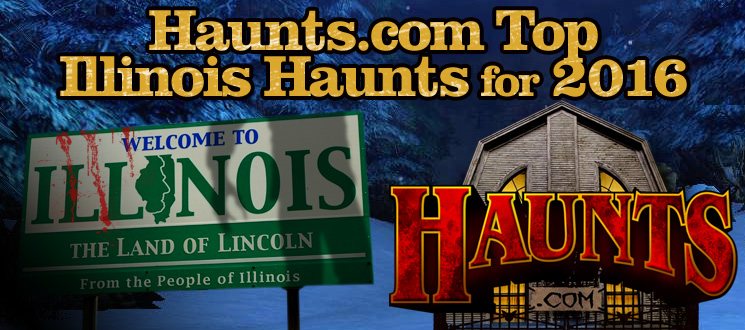 2016 Illinois Must See Attractions > 2016 Must See Attractions in the US
Illinois is home to a number of haunts, so many that it wasn't an easy task to choose such a short list of Haunted Attractions for the Must See Illinois Haunts that gave locals tons of terror during the 2016 Halloween Season. Thrill seekers enjoyed the Halloween entertainment all season long, whether they resided in Chicago, were looking for frightening fun in or nearby to Springfield, or wanted some thrills and chills in Des Plaines, the seasonal fun was endless!

With so many scary-good attractions throughout The Prairie State, it's hard to visit them all in just one Halloween Season. To make things a bit easier for when locals go searching for a Haunted Attraction to check out this year, Haunts.com has put together a list of Must See Haunted Attractions throughout Illinois that received outstanding customer reviews and ratings in the 2016 Halloween Season. Take a look at the list below so you don't miss out on the biggest and baddest scares of the 2017 Halloween Season!
Top Pick for the 2016 Halloween Season: Midway of Madness Haunted Attraction - Urbana, IL





It all started with a backyard haunt that led to the Midway of Madness Haunted Attraction located at Champaign County Fairgrounds in Urbana. A Top 10 Attraction Nominee in 2015 on IllinoisHauntedHouses.com, Midway boasts a dark and terrifying experience, giving thrill seekers a twisted spin on the good time carnivals we've all known and loved since childhood.
But this one is nothing like the ones attended when you were a little one... crazy and creepy carnies infest this Haunted Attraction, in search of their latest victims. A dark maze makes it almost impossible to see what or who is around the next corner. Be prepared as you venture through as you never know who you'll come face to face with! Do you dare take on the Madness?

Type: Haunted Houses, Mazes | Read More | Visit Website | Share Review

---
While these haunts may not have snagged the #1 Spot for the 2016 Halloween Season, the race was tight, and all of our Top Haunts for 2016 are worth visiting this season if you can!
---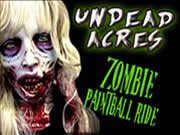 Undead Acres - Monee, IL
Located in Monee, Undead Acres placed in the Top 10 on IllinoisHauntedHouses.com's Top Rated Attractions in 2015 and gives locals a unique Halloween Season experience. Combining a terrifying walk with some zombie shootouts sounds like a scary-good way to celebrate the season. Visitors can take on the Haunted Terror Trail, where they'll journey through the Haunted Nursery with the Demented grounds keepers. The Paintball Shooting Gallery gets visitors prepared for the Zombie Paintball, where you'll test out your shooting skills - that is, if you can survive! Then there's the Corn Cannons, where you can fire a whole ear of corn over 100 feet!

Type: Spook Walks, Zombie Hunts | Read More | Visit Facebook Page | Share Review
---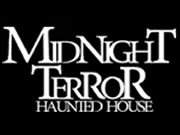 Midnight Terror Haunted House - Oak Lawn, IL
Featuring over 30 rooms designed straight out of your very worst nightmares, Midnight Terror Haunted House provides a realistic experience for thrill seekers to take on during the Halloween Season. With mind blowing special effects and over 60 scare actors, this haunt is sure to put your senses to the test. And for those who enjoy a challenge, take on their Escape Room or Tactical Laser Tag!

Type: Haunted Houses, Escape Games | Read More | Visit Website | Share Review

---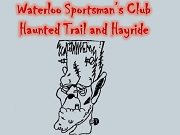 Waterloo Sportsman's Club Haunted Trail & Hayride - Waterloo, IL
Located at the Waterloo Sportsman's Club, locals who are in search of a good scare can brave their Haunted Trail and Hayride during the Halloween Season. The little ones can also enjoy some seasonal fun by checking out the Pumpkin Express! And take on a fun challenge in some Zombie Laser Tag where you can see just how spot on your shooting skills are. Along with these attractions, the club also offers food, beverages, concessions and children's games.
Type: Spook Walks, Hayrides, Family Friendly | Read More | Visit Website | Share Review

---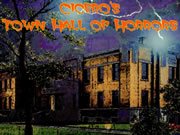 Cicero's Town Hall of Horrors - Cicero, IL
A 2015 Top 10 Rated Attraction Nominee on IllinoisHauntedHouses.com, Cicero's Town Hall of Horrors is located at the Old Town Hall and Police Station. Featuring two buildings and three floors of pure terror, locals will be forced to find their way out of 26 horrifying rooms in the old Town Hall. Each room will be infested with demons and monsters of all kinds, who knows who or what you'll come in contact with while venturing through! Are you brave enough to complete all 26 rooms?

Type: Haunted Houses | Read More | Visit Facebook Page | Share Review
---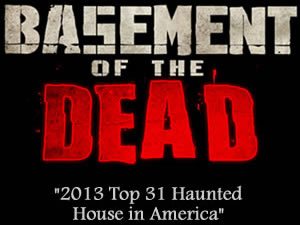 Basement of the Dead Haunted House - Aurora, IL
Located in the Chicago suburb of Aurora, legend says that the Basement is home to Shattered, the smashing clown, who took refuge there in the old Walker Laundry building. Sewer lines and tunnels were located under West New York Street and were well known to maintenance engineer Imus Kilya and his Al who worked as his assistant at the laundry company. A boiler explosion scaled both Al and Imus, and they never returned to work again. Ever since, people from the company started to vanish and body parts were found in the river near the drainage pipes. Al and Imus may have been to blame, as they wanted revenge after the explosion, but they were never found. Do you have what it takes to come face to face with Shattered the Clown, and the rest of the creatures that lurk throughout the Basement?
Type: Haunted Houses, Escape Games | Read More | Visit Website | Share Review
---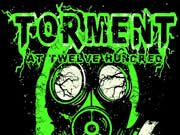 Torment at Twelve Hundred - Orion, IL
This theatrical Haunted Attraction was dubbed one of the Top 10 Haunts in Illinois and was a Silver Winner in The 24th Annual Telly Awards. An attraction that exceeds the boundaries of fear, Torment at Twelve Hundred sends visitors on a path through dark winding tunnels, outdoor wooded trails and themed buildings that are sure to get your heart pounding as you do your best to brave the torment that is in store!

Type: Haunted Houses | Read More | Visit Website | Share Review
---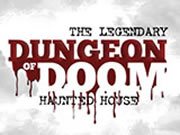 Legendary Dungeon of Doom - Zion, IL
Delivering scares to Zion since 1997, Legendary Dungeon of Doom is located in the old Briquette Factory and takes scares to all new heights. Filled with a Killer Crew that delivers tons of terror year after year, thrill seekers should expect their nightmares to become a reality as this haunt features multiple "dungeons". They include Buried Dead or Alive, Doom's Underworld, 5 Way Gateway Portals, Hades Boiler Room, Mercy General Asylum Delirium, The Shower Room, The Embalment Room, The Human Grinder Room, Cabin of Carnage, Slaughter House Mania, Clown Crazy 8'S, Tool Coop, The Attic, The Asylum Expansion, The Laundry, Cavern's Exit, Dare to Scare and Victorian Portraits to Nowhere. That sounds like a whole lot of terror jam packed into one great location!

Type: Haunted Houses, Escape Games | Read More | Visit Website | Share Review
---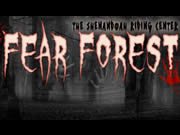 Fear Forest - Galena, IL
Prepare for a super suspenseful walk through the haunted trail of Fear Forest, with only the light of the moon to guide your way. With creepy creatures of all kinds lurking throughout the trail, it's impossible to know who you'll come face to face with as you journey through. Situated in a real forest, visitors get to enjoy all the scares with a natural ambiance to go with it. Fear Forest also offers The Shenandoah Pumpkin Patch for families to enjoy during the Fall Season.

Type: Spook Walks, Pumpkin Patches| Read More | Visit Website | Share Review
---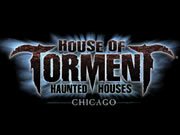 House of Torment - Morton Grove, IL
Named one of the Top 13 Scariest Haunted Houses in the U.S. by the Discovery Channel, House of Torment in Morton Grove is not for the faint of heart. This psychological thriller is like stepping inside an actual horror movie, and you've become the victims who may or may not make it out alive. Featuring iconic characters, detailed themes and intense environments, this Haunted Attraction is sure to torment all those who are brave enough to step inside. Attractions include Nightmare High, where Morton Grove's local high school has been overrun by a horde of zombie teens and The Frenzy, an abandoned 17th Century school infested with condemned souls.

Type: Haunted Houses, Mazes | Read More | Visit Website | Share Review
---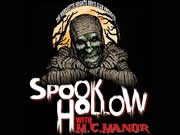 Spook Hollow with M.C. Manor & M.N. Nightmare - Marquette Heights, IL
This outdoor Haunted Attraction is presented by the Marquette Heights Men's Club of Central Illinois and has been satisfying local's appetite for fright during the Halloween Season for over 35 years. Spook Hollow sends visitors on a terrifying stroll deep into the woods of Independence Park and inside M.C. Manor, a heart pounding haunted mansion. And if you're brave enough to enter the third haunt at Spook Hollow, the M.C. Nightmare, it will take you on a twisted adventure of a run down industrial haunt - bringing you a "Trilogy of Terror" for one admission price.
Type: Haunted Houses, Spook Walks| Read More | Visit Website | Share Review
---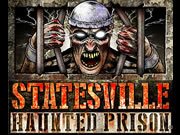 Statesville Haunted Prison - Lockport, IL
Located in Lockport, Statesville Haunted Prison is where the guards have fled, and prisoners have rioted, taking over the maximum security prison. Visitors will be "processed" and then forced to venture through 23 security cells, coming face to face with over 100 criminals that were too evil to die. After journeying through the prison's walls, thrill seekers descend into the burial pit of City of the Dead. Made up of caves and mine shafts, you'll meet the Gatekeeper who has risen from the dead and the zombies that are on the march!
Type: Haunted Houses, Mazes, Zombie Hunts| Read More | Visit Website | Share Review
---
Looking for More Scary Good Fun in Illinois?
Check Out Haunts.com's Illinois Haunted House & Attraction Guide Here!