2016 Top Haunted Houses & Attractions for Louisiana - Haunts.com
March 9, 2017 By Haunts.com
2016 Louisiana Must See Attractions > 2016 Must See Attractions in the US
With dozen of haunts calling Louisiana home, it wasn't easy to pick such a short list of Haunted Attractions for the Must See Louisiana Haunts that gave locals heart-pounding fun during the 2016 Halloween Season. Tons of terror was delivered all season long to thrill seekers, whether they resided in New Orleans, were looking for frightening fun in Baton Rouge, or thrills and chills in Lafayette, the seasonal fun was endless!

With so many scary-good attractions throughout The Bayou State, it's hard to visit them all in just one Halloween Season. To make things a bit easier for when locals go searching for a Haunted Attraction to check out this year, Haunts.com has put together a list of Must See Haunted Attractions throughout Louisiana that received outstanding customer reviews and ratings in the 2016 Halloween Season. Take a look at the list below so you don't miss out on the biggest and baddest scares of the 2017 Halloween Season!
Top Pick for the 2016 Halloween Season: The Lost Hollows - Lake Charles, LA





Located on Derek Drive in Lake Charles, The Lost Hollows Haunted Attraction is family owned and operated and is the largest outdoor haunt in its area. This haunted trail will take thrill seekers on a terrifying journey through the deep, dark woods of The Lost Hollows. Be prepared as you take each step, as you never know who will be hiding behind the trees. The creepiest of creatures call the woods their home, and they're awaiting their next visitors... or shall we say victims? The Lost Hollows are also a proud supporter of Don't Be A Monster, an anti-bullying campaign for schools.

Type: Spook Walks | Read More | Visit Website | Share Review

---
While these haunts may not have snagged the #1 Spot for the 2016 Halloween Season, the race was tight, and all of our Top Haunts for 2016 are worth visiting this season if you can!
---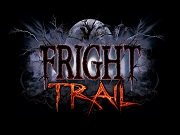 Fright Trail - Lafayette, LA
Beware as you enter the Fright Trail of Lafayette, as there is a creature lurking within. According to Cajun Legend, the Loup Garou is a creature that thinks like a man, craves human flesh like a werewolf, and tortures souls like a demon. As you venture through the dark Fright Trail, you may just see this legendary monster running through the woods, or will he come face to face with you?

Type: Spook Walks | Read More | Visit Website | Share Review
---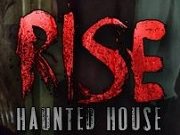 RISE Haunted House - Hammond, LA
RISE Haunted House of Hammond boasts a 10,000 square foot abandoned bed and breakfast and secret research lab, and an 8,000 square foot New Orleans style cemetery. Attractions include RISE: Dark Souls Unleashed, where thrill seekers will journey through a dark, walk-through and then there's RISE: Operation Deadly Assault, where you'll be armed with the latest in Zombie destruction weaponry as you travel into the zombie-infested backwoods and swamps!

Type: Haunted Houses, Zombie Hunts | Read More | Visit Website | Share Review

---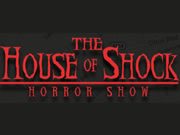 The House of Shock - Jefferson, LA
Jefferson's House of Shock has been delivering tons of terror to locals for two decades, and with all that haunting experience, it's no surprise that they sure know how to scare. In 2014, House of Shock was dubbed the "Most Intense Haunted Attraction" by The Travel Channel, and features attractions such as Bordello of Freaks, the 3D Laff in the Dark and of course, The House of Shock.

Type: Haunted Houses | Read More | Visit Website | Share Review

---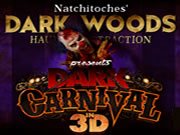 Dark Woods Haunted Attraction - Natchitoches, LA
Dark Woods Haunted Attraction is where a traveling carnival has camped out for the winter and its star of the show has encountered the evil that lurks within the forest. The ringmaster is away and Boogie is terrorizing the Big Top and all those who enter. In 2016, visitors were immersed in a haunting experience like no other as they took on the Dark Carnival 3D. The black-light haunt was filled with twists and turns, merry misfits and crazed clowns!

Type: Haunted Houses, Spook Walks | Read More | Visit Website | Share Review
---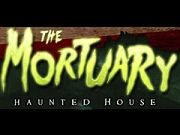 The Mortuary Haunted House - New Orleans, LA
The Mortuary Haunted House of New Orleans gives its thrill-seeking visitors a truly immersive experience as they're forced into a 360 degree horror movie, LIVE! Along with the Haunted House, visitors can also take on the fun challenge of the Mystere Escape Rooms. The Mortuary also offers private parties and events for those who are interested in hosting some scary-good fun for friends and family!

Type: Haunted Houses, Escape Games | Read More | Visit Website | Share Review
---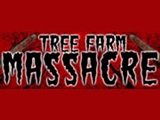 Tree Farm Massacre - Leesville, LA
The Tree Farm Massacre is a haunted trail that takes place at a farm near Vernon Lake where a few acres of trees have been known to provide those who wander nearby with aggression, paranoia and hallucinations that gradually lead to violent psychosis. As you do your best to survive without becoming like the others, be prepared as you may come face to face with those who reside in the Tree Farm Massacre!

Type: Spook Walks | Read More | Visit Website | Share Review
---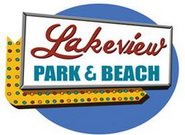 Lakeview Park Haunted House - Eunice, LA
This haunted attraction takes place at the Lakeview Park & Beach, an RV park that features an array of entertainment for those of all ages. Along with the horror of the haunted house, Lakeview Park also offers a Masquerade Bike Parade, Monster Mash Pumpkin Bash, costume contests, Black Pot Music Camp, and tons of other fun activities!

Type: Haunted Houses, Family Friendly | Read More | Visit Website | Share Review
---
Looking for More Scary Good Fun in Louisiana?
Check Out Haunts.com's Louisiana Haunted House & Attraction Guide Here!