Haunts.com's 2017 Top Haunted Attractions for Utah
August 9, 2018 By Haunts.com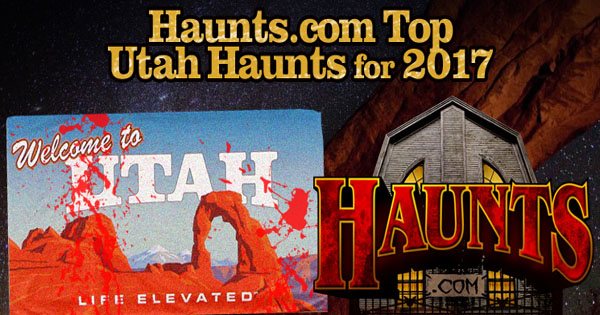 2017 Utah Must See Attractions > 2017 Must See Attractions in the US
The Halloween Season here in Utah is jam packed with tons of scares. From Haunted Houses and Spook Walks, to Zombie Hunts & Shootouts, Haunted Corn Mazes and Hayrides, there are endless options to choose from during the Haunting Season, no matter where in The Beehive State you reside. With an enormous amount of haunted attractions, it's not always an easy task to choose which ones you and your bravest friends will take on.
To make things a bit easier for Utah haunt goers, Haunts.com has created a list of Must See Haunted Attractions throughout the state. These attractions have received a number of great reviews from customers who experienced the heart pounding fun for themselves, along with outstanding ratings for the 2017 Halloween Season. Check out the list below and start preparing for your 2018 haunting journey!
Top Pick for the 2017 Halloween Season: Night Stalkers Haunted Trail - West Jordan, UT

At Night Stalkers Haunted Trail in West Jordan, thrill seekers can take on four unique haunted attractions at one scary-good location. The journey begins with The Forbidden, where visitors will brave the twists and turns of the eerie cornfield full of creatures. Then there's The Lost Village, where your very worst fears come to life. In the clown house, experience pure terror during their Horror Show and finally, be lured into a hypnotic deep sleep full of strange nightmares in 3D Slumber! Will you be able to handle the heart-pounding fun that awaits? There's only one way to find out!

Type: Haunted Houses, Haunted Mazes, Spook Walks, Haunted Trails | Read More | Visit Website | Share Review

---
While the below haunted attractions may not have been dubbed #1 for the 2017 Halloween Season, the race was tight, and all of our Top Haunts for 2018 are worth visiting this season if you can brave them all!
---
Castle of Chaos - Salt Lake City, UT

Salt Lake City's Castle of Chaos is an attraction like no other. This completely underground haunt features four horrifying levels of fear, each one different than the next. Prepare to have your appetite for fright satisfied this Halloween Season - that is, if you dare enter in the first place!

Type: Haunted Houses | Read More | Visit Website | Share Review
---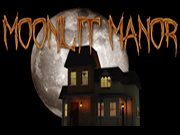 Moonlit Manor - Monroe, UT
Moonlit Manor is located between Central Valley and Monroe and offers three haunted attractions. Thrill seekers can brave The Torture Terrace Haunted Walk-through, Decrepit Mansion Haunted House, and Phantom's Rest Haunted Graveyard Display. Each attraction is unique, and infested with creepy creatures of all kinds! You never know who you'll come face to face with while venturing through Moonlit Manor... are you brave enough to find out?

Type: Haunted Houses | Read More | Visit Website | Share Review
---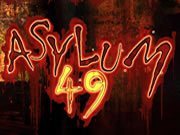 Asylum 49 Haunted Hospital - Tooele, UT

Tooele's Asylum 49 Haunted Hospital isn't for the faint of heart. This intense attraction even allows visitors to be touched and grabbed if they're up for it! And the scares don't stop there, if you let them know you're alright with the terror, you'll also be detained in small, dark areas, where you'll be left and strapped to a metal bed! Be prepared, as it's then time to be worked on by the mad maniacs of the hospital...

Type: Haunted Houses | Read More | Visit Website | Share Review
---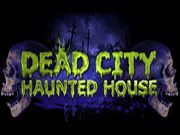 Dead City Haunted House - Murray, UT
For the 2018 Halloween Season, visitors will experience fresh and frightening scares at Dead City Haunted House. Prepare yourself before entering, because once inside, you'll be forced to meet the creatures that are lurking throughout. They've been impatiently waiting all year long for some visitors and once they see you, they're going to want to come out and play!

Type: Haunted Houses | Read More | Visit Website | Share Review
---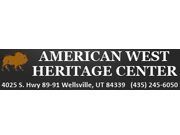 Haunted Hollow at American West Heritage Center - Wellsville, UT

Each Halloween Season, the American West Heritage Center transforms into the Haunted Hollow that truly immerses visitors into a horrifying experience. In 2017, the haunted attraction featured 100 Years of Horror, which transported visitors back in time to experience history's darkest and deadliest times to see if they could survive the awful events that occurred.

Type: Spook Walks, Haunted Trails, Mazes | Read More | Visit Website | Share Review
---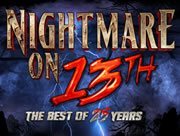 Nightmare on 13th - Salt Lake City, UT
Nightmare on 13th first started out in 1990 as The Institute of Terror Haunted House and as each year passes, the crew has raised the bar with their levels of terror to assure Salt Lake City locals get their full dose of scares during the Halloween Season. With 36,000 square feet of space, Nightmare on 13th is sure to make your heart race! Don't miss out on what's being stirred up for this season!

Type: Haunted Houses | Read More | Visit Website | Share Review
Looking for More Scary Good Fun in Utah?
Check Out Haunts.com's Utah Haunted House & Attraction Guide Here!