Airbnb's Most Haunted Listings You Need to Visit
October 5, 2018 By Rob Mauro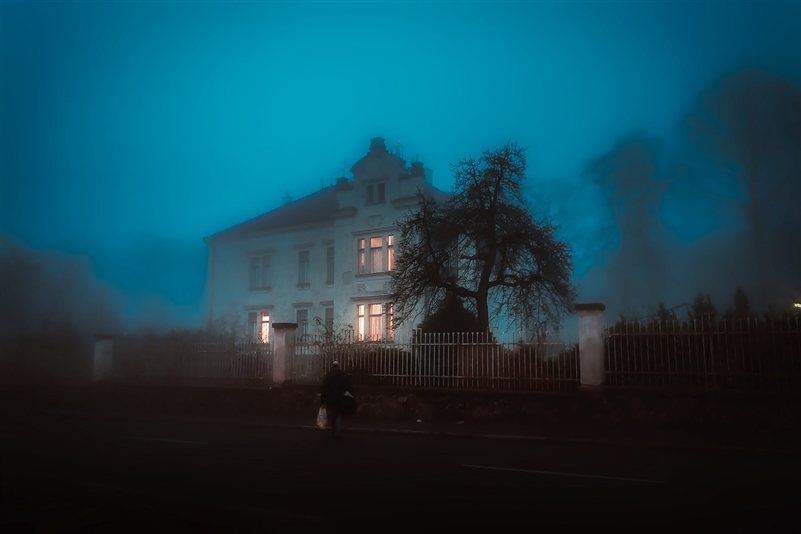 Strange and creepy homes may also be found on Airbnb
Photo by:
Pixabay
Airbnb's are the go-to listings for people who love to travel and who are looking for a good value accommodation. The houses and properties that are listed with Airbnb aren't just affordable, but comfortable too! However, don't be surprised if you also find one that's haunted. Yes, you read that right! A few of the Airbnb's that are listed on the website are known to be haunted. Even with some listings being downright strange and creepy, that hasn't stopped some travelers from booking the rental.

The places we've collected on this particular list are downright scary and if you plan on staying at one, be prepared! You may very well see a ghost lurking around in the hallway or wind up with one that has a full 13th-century dungeon. These will serve as your perfect cup of tea if you're an adventurer and thrill-seeker!
The Girl in The Yellow Dress
If you aren't creeped out by the name of this particular Airbnb, you're sure to be spooked once you decide to stay in the room that is everything but warm and welcoming. Those who are dreaming of laying restfully in the cozy bed will not be sleeping alone. Instead, they'll be joined by a young girl wearing a long yellow dress, with raven hair. The hostess of the property, Adrienne Parks, didn't know about her mysterious house guest until people around her began to talk. While she does make her presence known, she is not as overpowering as you might think.
The Madness Chamber
Planning a trip to the UK? Searching for an Airbnb in York that's also affordable? Perhaps you should head down to The Madness Chamber, which is one of the most haunted places. The chamber, which is 600-years-old is exactly as scary as it sounds. If you're daring enough to stay in this 'madhouse' of sorts, be prepared to hear unexplained bumps and see real ghosts who aren't dangerous but like to call the place their home. So, if you don't mind a few friendly ghosts joining you for dinner, feel free to book this Airbnb right away!
The Lady in Waiting
Located in Lombardy, Italy, this castle is said to be haunted by a young woman who was locked away 500 years ago by her cruel father. The castle, situated in Northern Italy, is home to Barbara, the beautiful young woman who was locked up due to her love for Matteo. It is said that Matteo was hired into the castle to help the Duke of Milan to defend the region and though Barbara was promised to another neighbor, the two young people fell in love. This bought on the rag of the Duke who wanted to marry his daughter off as part of an alliance deal. While Matteo was sent away and later married a French woman, visitors can still hear the cries and wails of Barbara, who calls out to her lover. People have also seen her shadowy figure looking out the window, waiting for Matteo to return.
So, if you're visiting Italy, UK, or any other country and are feeling like having an encounter with the ghosties, check out this haunted Airbnb rentals! After all, they offer breakfast with their haunts too! How nice!
Let us know in the comments below if you've ever stayed at a haunted Airbnb listing and how your stay experience was!