'America's Most Inspiring Trainer' Hands Out Sweet Formula for Working Off Halloween Treats
July 3, 2019 By Chris B.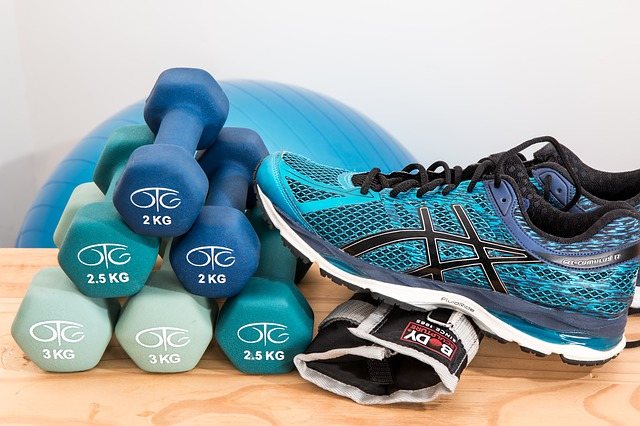 Pat Gilles created a game out of eating all kinds of Halloween sweets, while offsetting the calories.
Photo by:
stevepb
For everyday athletes with a sweet tooth, Halloween can be a stressful time, surrounded by candy and treats at work, at home, and with the kids. It doesn't have to be, according to "America's Most Inspiring Trainer," Pat Gilles. Gilles, nationally renowned fitness coach and owner of Pat's Gym in Madison, Wisconsin, has mapped out a specific formula for enjoying the season's sweetest holiday without sacrificing fitness and health goals.
According to Gilles, a little pre-planning goes a long way: "Don't even bother trying to replace Halloween candy with kale chips," says Gilles, who recommends hiding sweets from plain sight to cut down on impulse snacking. "You'll never be able to substitute for sweets, so your best bet is to reduce temptation as best you can."
He also suggests not stocking the house with candy too soon and avoiding where it's located in the home or office. "If you must have a piece, go for the small size, and remember most candy contains 'dead' calories, which provide no nutritional value."
If Halloween temptation does win out – and Gilles admits it usually does - he recommends making a game out of it and having fun. For example, Gilles advises that enjoying a bag of Skittles, which averages 56 to 64 pieces, can be offset with a simple game that takes 56 to 64 minutes. He says to pull one piece from the bag every minute and associate each color with a different exercise:
A green one is equal to 10 burpees

A red one will earn 20 atomic sit ups

An orange one is worth 20 push ups

A yellow one will be 20 lunges

A purple one will be 10 kick sits (each way, with a total of 10)
"Use your temptation as motivation to get a workout in and have a piece of candy as the reward," says Gilles. "It's best if you can avoid Halloween candy or limit the amount you eat; but if you can't stay away, then make a healthy game out of it. Don't be scared, it's just Halloween -- enjoy it the best way you can!"
About Pat Gilles
Pat Gilles was recently voted 'America's Most Inspiring Trainer' out of more than 1,000 nominees by the team at ReebokOne. Pat skipped opportunities to go pro in hockey, golf and sailing to open his own gym out of his parent's garage. Now Pat's Gym is a state-of-the-art facility in Madison Wisconsin that has welcomed thousands of athletes through its doors from novices to CrossFit Champions. Pat trains athletes including former and current professional athletes from Switzerland to California with his remote coaching platform. Additional information on Pat is available at www.patsgym.com.