Chocolate Milk: The Official Drink of Halloween
September 12, 2019 By Chris B.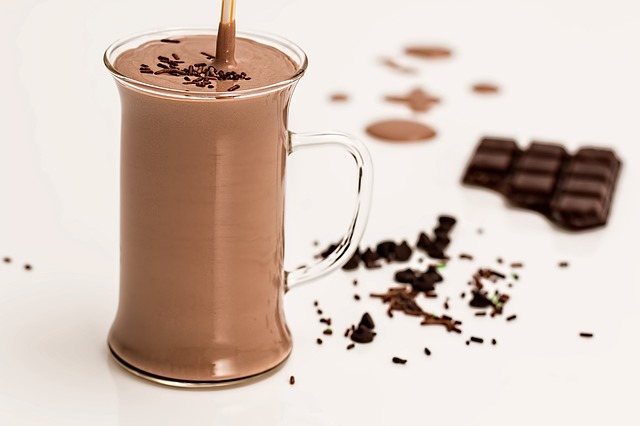 TV Personality, Lifestyle Expert and Mom, Ereka Vetrini, Shares Spooky and Fun Halloween Treats
Photo by:
stevepb
When it comes to Halloween, everyone knows chocolate is king – but this year, we don't mean candy. Recently, TV Personality, Lifestyle Expert and Mom, Ereka Vetrini, teamed with chocolate milk and YourUpdateTV to share some treats that are both delicious and nutritious.
Chocolate milk has nutrients kids need, all dressed up with the taste they love. Just like classic milk, chocolate milk has 9 essential nutrients, including 8 grams of high-quality protein, to help fuel your kids. Chocolate milk offers chocolatey goodness the whole family will enjoy – and moms can feel good about.
When stocking up on goodies for trick or treaters, it's fun to have a spooky snack to help fuel some Halloween fun. Check out some of these ideas easy crafts that are great for kids:
Spooky Spider Glass
Spin a wicked web of fun on any glass of tasty chocolate milk for a tasty Halloween snack.
Materials
Decorative cotton webbing or a package of cotton candy

Black sheet of construction paper, cut in small rectangles

Scissors

Clear glass cup

Decorative paper straw
Directions
Cover glass in a spooky spider web with decorative cotton from the craft store. Another way to create this cute DIY Halloween craft is to drape the glass with finely spun cotton candy.

Fold small pieces of construction paper in half.

With a pencil, draw half of the spider's body and legs from the folded edge of the paper.

Cut out spider shapes.

Pour chocolate milk in the glass and insert a decorative straw.
Mummy Milk
Stir up some fun with a yummy milk mummy and serve a delicious Halloween snack before the party starts.
Materials
Bubble chewing gum tape or adhesive gauze tape

Self-adhesive craft "googly eyes"

Tall clear glass

Decorative paper straw
Directions
Remove backing from google eyes and adhere them to the side of the glass.

Take a long strip of bubble gum or gauze and wrap the glass in its bandage. Make sure the eyes peak out from behind the "dressing."

Pour chocolate milk in the glass and add a decorative straw.
Check out milklife.com for tips on how to make these crafts yourself, recipe inspiration and more!