Clearwater, Florida Dentist Sends Leftover Halloween Candy to Troops
November 28, 2019 By Chris B.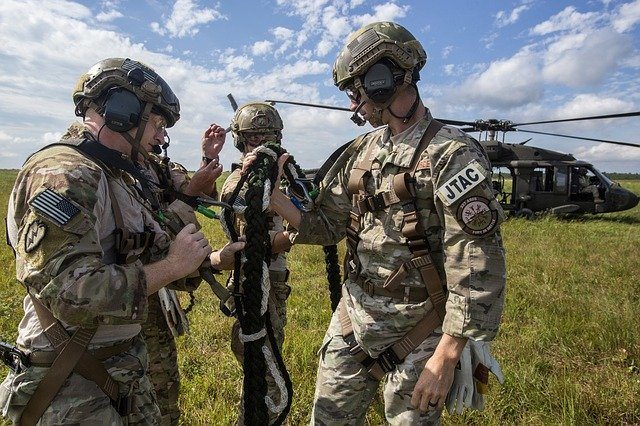 Dr. Greg Prior announces the results of his 3rd Annual Halloween Candy Sweet Swap for the troops.
Photo by:
Military_Material
Dr Greg Prior, a Clearwater Dentist, hosting his 3rd Annual Sweet Swap in 2019 after asking kids to turn in their unwanted Halloween Candy for Prizes and a chance to win a Mini Ipad. Each child who turned in candy was given a raffle ticket for the Ipad drawing which was held at the end of the event. The more candy, the more raffle tickets you earned. Also writing letters to our troops earned extra raffle tickets.
All candy was shipped to www.OPERATIONGRATITUDE.COM who in turn sent the candy to the troops overseas in care packages.
"Kids gather so much candy, there is a limit to what can be consumed ( or hidden:) so we're just giving parents and their kids an alternative to donate the extra candy to a really great cause. I've personally received many thanks you notes from soldiers stationed abroad explaining how appreciate they were for receiving the care package of candy. Its a small gesture that we can make to these men and women abroad who are serving our country ," said Dr Prior.
Dr Prior has been practicing dentistry for over 36 years. He is a graduate of Ohio State University and currently resides in Dunedin, Florida with his wife and daughter. His office provides a broad range of services including crowns, bridges dentures, implants. He is a 2019 Invisalign Premier provided with over 300 completed case of Invisalign treatment as well.