Enjoy a Halloween Dracula Tour in Transylvania with Three Spooky Parties Included
June 26, 2019 By Chris B.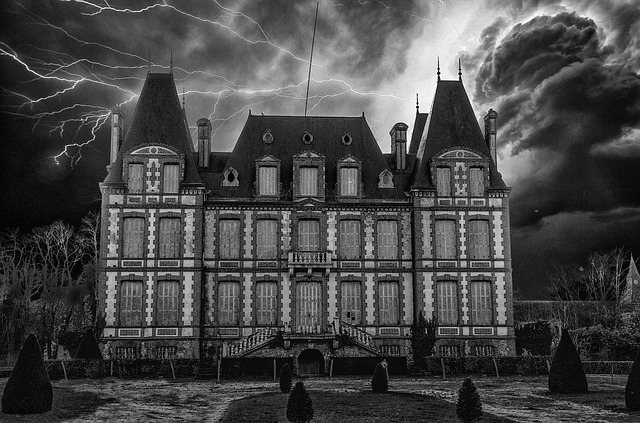 Fancy an authentic Halloween party at Dracula Hotel in Transylvania?
Photo by:
barskefranck
The literary Halloween Dracula tours in Transylvania were considered a Top 10 Must-Do Adventure by Fodor Travel Guide.
As professor Duncan Light, specialized in Dark Tourism from Bournemouth University, UK observed in his book, The Dracula Dilemma: "For many in the West, Romania is synonymous with Count Dracula. Since the publication of Bram Stoker's famous novel in 1897 Transylvania (and by extension, Romania) has become inseparable in the Western imagination with Dracula, vampires and the supernatural."
Halloween party at Dracula Hotel from Borgo Pass were Bram Stoker's imagination placed the Dracula Castle in the novel. A statue of Bram Stoker was erected in the front of the hotel. The number of participants can reach 100.
Halloween party at Bran Castle aka Dracula's Castle is kept on the castle property from Bran. Alex Priscu, Marketing Manager at Bran Castle said that this party is "the epicenter of the Halloween parties." The atmosphere here is like in a pub with DJ, animation and powerful sound. The number of participants can reach 500.
Halloween party in Sighisoara Citadel, birthplace of Vlad Tepes is more sophisticated and has a cozy atmosphere.
The number of participants is limited to 50 so it is enough time for every mask to come in front and say something about his disguise and the place from which he came. Music dance and prizes for the best costumes plus magicians shows, a Vampire hunting ballet and contests like Best Howling at the moon!
The pinnacle of the party is participation at the Ritual Killing of a Living Dead. This happening is inspired from old burial tradition from Transylvania and adapted in order to trill the tourists and to offer them the opportunity to fell the sensation of inserting a wooden steak into a body using a stone. The event was feature on Travel Channel.
Tour goers are invited to the following activities:
Learning how to make a special stake to kill a Vampire from the Vampire Wooden Stake Specialist, a famous wood craftsman from Maramures

Visiting Bran Castle, Peles Castle- Legendary castles in Transylvania

Accommodations, the finest selections of "Dracula Hotels"

Vampire menu for dinner in Turda to find out why it's worth killing for a meal!
The 7 day, half board, Halloween in Transylvania tour can be booked for free, but certain conditions apply, namely you don't have a reflection in the mirror, you decompose when sunlight strikes you and you are over 200 years old.