The Film Detective Brings "Days of Horror" Back from the Dead with Frightening Titles for Classic Horror Fans
December 3, 2019 By Chris B.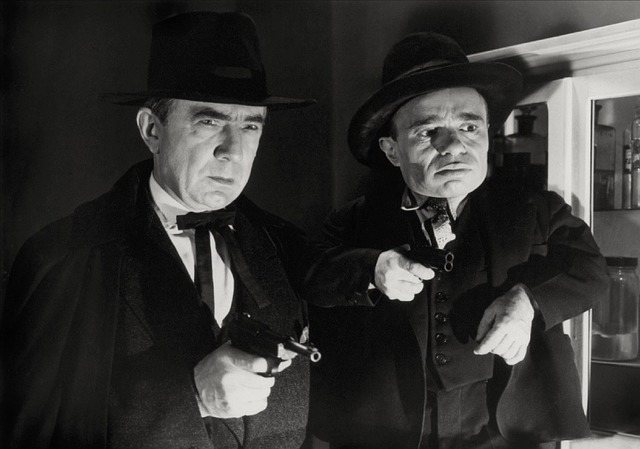 Featuring a whole week of films starring the "King of Horror," Bela Lugosi.
Photo by:
skeeze
The Film Detective, classic movie and television streaming service, announces the resurrection of "Days of Horror" this January with over two dozen new films and television shows that are sure to scare audiences of all ages. The Film Detective is THE streaming service for fans of classic monsters and legends of old.
Sure to out-spook the Freddy's and Jason's of the horror realm, The Film Detective will be highlighting horror icons such as Vincent Price, Bela Lugosi, Lon Chaney, Boris Karloff, and of course, the delightfully horrible Ed Wood Junior. With frightening masterpieces from as early as the 1920s, 2020's lineup centers around five brand new themes: Classic Horror, Monster Mash, Bela Lugosi Week, Murder Mayhem, and Psychological Thrillers. The Film Detective's roster will satisfy horror fans who are looking for monsters with less CGI and gore, and more old school Vampires, Zombies, and Spooks that are sure to scare you to your core.
Included in 2020's lineup are new television shows for trick-or-treaters both young and old. From creators Pat Sullivan and Otto Messmer come eight episodes of the mischievous Felix the Cat (1924 – 1925), who will join Betty Boop, Popeye, and Superman in The Film Detective's recent Cartoons genre.
The streaming service will also offer eight episodes of the 1949 – 1954 television series, Suspense, a periodical that depicts stories from famous mystery authors such as Edgar Allan Poe, Agatha Christie, and Charles Dickens. Viewers can expect two special episodes of Suspense featuring the ever-wicked Bela Lugosi and Boris Karloff.
The Film Detective app sees a final acquisition of five episodes of the 1985 series Haunted Hollywood. Hosted by Hollywood legend John Carradine, these animated preludes gave audiences a special introduction to the horror film they were about to experience.
The Film Detective is available for $3.99 per month or $34.99 per year on Roku, Apple TV, Amazon Fire TV, and all iOS devices. The service is also available to stream for free, with ads, on all of the app platforms and online at https://thefilmdetective.tv/ The Film Detective is offered on Sling TV to all current Sling Orange and/or Sling Blue subscribers through the Hollywood Extras package, and streams 24/7.
About The Film Detective
The Film Detective is a leading distributor of restored classic programming, including feature films, television, foreign imports, and documentaries. Since launching in 2014, the company has distributed its extensive library of 3000+ hours on DVD and Blu-ray and through such leading digital and television broadcast platforms as Turner Classic Movies, NBC, EPIX, Amazon, MeTV, PBS and more. In 2016, The Film Detective launched its OTT classic movie app, and in June of 2018, the company launched a 24/7 linear channel on Sling TV. Visit us online at http://www.thefilmdetective.com.