"The Ghost of Beechnut Hollow" - Late Author's Ghost Story Is Published Posthumously
June 27, 2019 By Chris B.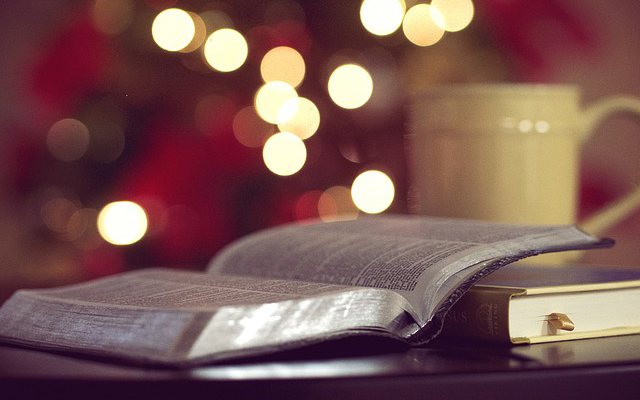 Moody D. Knotts, Jr.'s children are now publishing their father's novels posthumously.
Photo by:
Free-Photos
Moody D. Knotts, Jr. always wanted to write. He was a great story teller, and after his wife died of brain cancer, he set about putting his stories down on paper. His children are now publishing their father's novels posthumously.
"The Ghost of Beechnut Hollow: Book Two of The Miracle of the Mountain Series" follows the lifestyle transformation of Dr. Owen Cooper, a general practitioner who hated the world.
'He hated people. He hated his job. And he hated himself. But God had determined that He would use whatever means necessary to turn him around – even if this meant using the ghost of his departed grandfather.
"I'm your grandfather …"
"My grandfather is dead," Owen challenged.
"So I am … but even as a ghost, I'm more of a man than you … but that's going to change, Owen. You might go kicking and screaming, but you're going to change."
A natural-born writer, Moody D. Knotts, Jr. has created memorable characters that reach out, even from the grave.
Owen turned. The man was no longer behind him but had somehow moved in front. "No man can move that fast."
"Never said I was a man," the figure noted.'
Robert Fletcher, CEO of Strategic Book Publishing and Rights Agency, states, "Dialogue can be the hardest element for a writer to master, but Knotts has certainly mastered it here, in this 326-page ghost story that turns a man's life around. We are extremely proud to be the publisher."
About the Author
Moody D. Knotts, Jr. was a house painter. In the 1960s, he moved to California and became a maintenance painter for Rocketdyne's space division, painting rockets for the space program. He was also called into the ministry and worked both jobs. After retiring from Rocketdyne, he managed a local paint store and continued in the ministry."
THE GHOST OF BEECHNUT HOLLOW: BOOK TWO OF THE MIRACLE OF THE MOUNTAIN SERIES (ISBN: 978-1-949483-01-7) is now available for $17.95 and can be ordered through the publisher's website: www.sbprabooks.com/MoodyDKnottsJr.