Halloween And Car Insurance - A Spooky Connection!
September 13, 2019 By Chris B.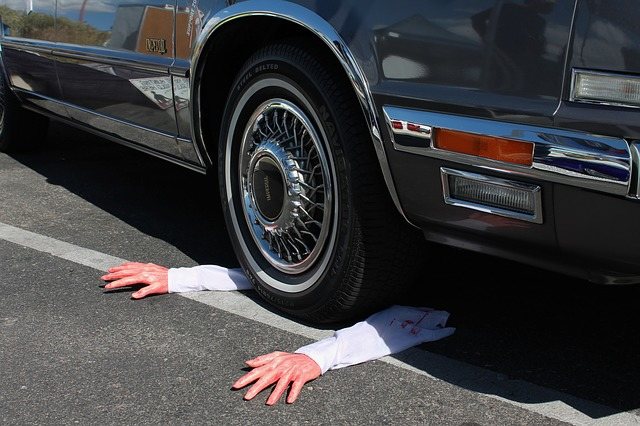 Car insurance claims usually spike in the day following Halloween, according to insurance companies.
Photo by:
Amber_Avalona
Halloween can be a really scary day, but the reasons may be surprising. Car owners can experience a financial shock during and immediately after Halloween. And that has nothing to do with the cute little kids dressed up as zombies and monsters and asking for candies. Car insurance claims usually spike in the following day, according to insurance companies. Compare-autoinsurance.org explains more about the dangers associated with Halloween.
Car theft is on the rise during Halloween. Home theft is also on the rise this period of the year. The reason for this sudden increase in criminal activity is simple: thieves count on people to go to parties. Thieves hope their targets will leave their cars at home. In order to minimize the chances for a car theft, lock the car in a secured garage or park it in a well-lit parking lot (preferably a lot with camera surveillance). Adding anti-theft devices and tracking devices will help the driver prevent a car theft, or recover the vehicle really fast. Comprehensive coverage will reimburse the client for a stolen car
Vandalism is always a problem. There are many kids and teenagers who consider that wrapping cars in toilet paper or throwing eggs can be fun. They may cause unintentional damage to the car. Those little rascals may scratch the car while trying to wrapping it in toilet paper or may damage the paint job when throwing eggs. In both cases, comprehensive insurance will cover the damage.
Pedestrians pose a greater threat than the usual. Besides New Year's, Halloween sees a higher number of pedestrian deaths than any other night of the year, according to the National Highway Traffic Safety Administration. Unfortunately, most of the victims are kids. Kids go trick-and-treating without their parents and they act unpredictably. Plus, many of them wear dark-colored costumes, making it harder to spot a pedestrian who just jumped on the street. The only policy that covers at-fault accident is liability coverage.
Halloween decorations can cause significant damage. Airborne pumpkins are the latest trend. They are more dangerous than they seem. Especially when one lands of a moving car. Naturally, the driver will get scared and lose control. Other inflatable decorations will have the same effect.
"Halloween is more dangerous for drivers than you may think. Check the list with Halloween hazards and stay safe", said Russell Rabichev, Marketing Director of Internet Marketing Company.
Compare-autoinsurance.org is an online provider of life, home, health, and auto insurance quotes. This website is unique because it does not simply stick to one kind of insurance provider, but brings the clients the best deals from many different online insurance carriers. In this way, clients have access to offers from multiple carriers all in one place: this website. On this site, customers have access to quotes for insurance plans from various agencies, such as local or nationwide agencies, brand names insurance companies, etc.