Halloween Makeup Deemed Necessary for Successful Costumes
November 27, 2019 By Chris B.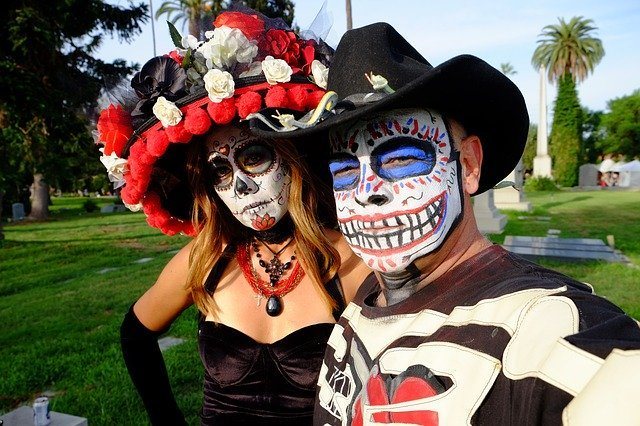 Just how important is Halloween makeup to complete a costume? According to the experts, it's something that can't be overlooked.
Photo by:
uniwerks
Costume experts at Mallatt's Costumes & Accessories have announced that great makeup application is essential to perfecting costumes. With Halloween just around the corner, it's important to not only put together a cohesive costume but also choose and apply the right Halloween makeup to finish the look.
Costume and makeup professionals explain just how important makeup selection is in completing a costume. "Paired with a great costume and hairstyling, the right makeup application can truly make your costume come alive. You're that much closer to becoming your character," one costume expert states. Most people will create a costume with articles of clothing and accessories, but without makeup completing the look, the face is often overshadowed by the costume.
Makeup for Halloween can be thought of much like masks—which, although once a vital part of many cultures, are not often seen in daily use today. In fact, one might consider makeup to be the twenty-first-century version of the mask. Makeup can enhance or create some facial features and downplay or completely eliminate others, serving to conceal one's true identity in favor of a character.
Musical performances by Madonna or Lady Gaga, for instance, would surely have less of an impact if they merely stepped onstage with only costumes and no makeup. And although many believe that professional-level stage makeup is expensive and available only to performers like Gaga, the opposite is actually the case. Affordable and available in many stores and online, professional makeup offers several benefits over cosmetic makeup, such as sweat resistance and hypoallergenic properties. Additionally, the longevity of professional stage makeup and its deep pigments make it a great option for Halloween makeup.
On a night when a costumed look needs to be dramatic and long-lasting, professional stage makeup is the way to go. In creating a truly believable look, choosing the right makeup is just as important as choosing the perfect costume and accessories.