Halloween Can Mean Daunting Damage to Consumer Products, According to Safeware
July 16, 2019 By Chris B.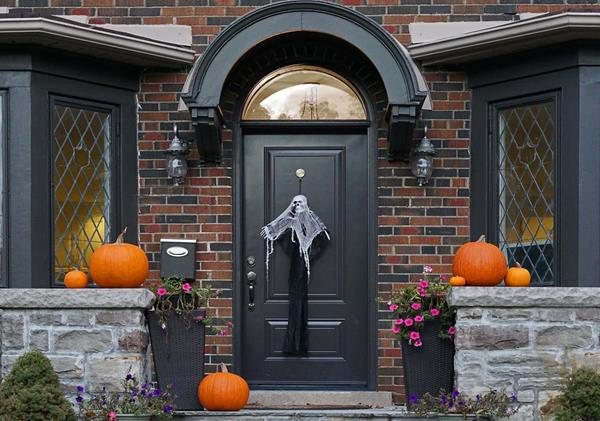 According to Safeware, consumer products are prone to accidental damage around Halloween thanks to seasonal favorites like apple cider, fake blood, and more!
Photo by:
einpresswire.com
Safeware, a leading provider of product protection and extended warranty solutions, warns consumers that Halloween festivities could result in damage to valuable items like furniture and technology. Historic claims data shows that many customers experience damage as a result of Halloween parties, trick-or-treat surprises, and general Fall activities.
One such customer in Salina, Kansas was testing out her jack-o-lanterns in her living room before placing them on her porch for trick-or-treat. Without noticing, one of her tea-light candles inside a pumpkin burned her sofa and caused her to spend the evening waiting for a furniture repair expert instead of enjoying Halloween. While this specific cause of burn is rare, other customers commonly experience cigarette burns, curling iron burns, or even burns caused by cookware.
Another Safeware customer, located in Gray Court, South Carolina, hosted a scary Halloween party in which she and her friends all dressed up in costumes using fake blood. When some of her friends sat down to relax at the end of the night, they stained the love seat so badly that it had to be replaced with a brand-new product. Stains caused by drinks, pets, food, kids, and more are the reason for over fourteen percent of Safeware furniture claims annually.
A third customer recently fell victim to Halloween horror in Cranberry Township, Pennsylvania when she accidentally spilled hot apple cider on her laptop keyboard, rendering the entire unit completely unusable. The keys quickly became "crunchy" and her battery was depleted thanks to the sugary beverage. Like many college students, this woman is among the twelve percent of customers who submit claims caused by accidental liquid spills.
Companies like Safeware strive to protect consumers from these unforeseeable incidents. Holidays, celebrations, and daily life events can end in undue stress when accidents happen and, as a result, plans are forced to change. By protecting their technology and furniture this holiday season, consumers can be worry-free while enjoying the sweet treats and friendly fun.
About Safeware
Having pioneered the technology insurance industry in 1982, Safeware is now one of the most recognized names in product protection. Safeware's innovative approach to insurance and extended warranty solutions has propelled the company into multiple industries including education, corporate technology, fitness, furniture and appliances. By allowing partners to customize coverage based on their unique needs, Safeware provides best-in-class programs allowing customers to own their products with confidence.