Paranormal Alabama: Ten Most Haunted Places in the Heart of Dixie
June 28, 2017 By Chelsea T.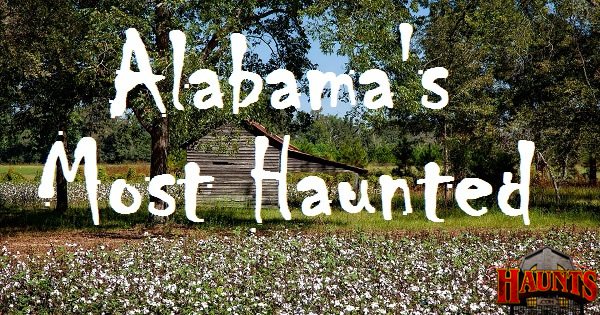 Home > Haunted Places > Alabama Haunted Places
Who doesn't love a good ghost story? Well, in Alabama, there's a whole lot of them! From hospitals and asylums, to cemeteries, schools, theaters, restaurants, parks, bridges, and even roads, there's an endless amount of places throughout the state that are said to have some ghostly spirits lingering.
Some of these creepy spots are located in the biggest of cities that everyone knows about, and others in small towns that only locals may know of. Take a peek below to check out our Top 10 Haunted Places in the state of Alabama!
1. Sloss Furnaces - Birmingham, AL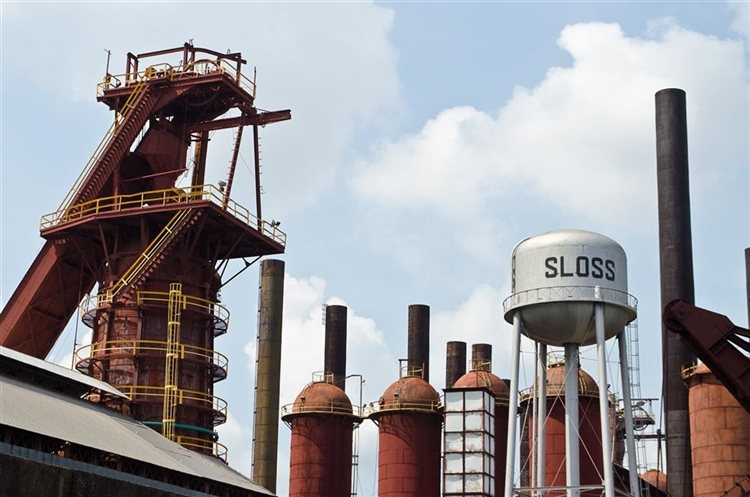 Photo by Elaine Marschik, via Flickr

The Sloss Furnaces in Birmingham are a National Historic Landmark and once operated as a pig iron-producing blast furnace from 1882 to 1971. Added to the National Register of Historic Places in 1972, the Sloss Furnaces offer education, events and tours as of today and gives locals a glimpse into the industrial past of the city. It's also believed to be pretty haunted. There were a number of deaths that took place while the furnaces were in operation, from steam explosions, to workers falling or being burned to death. Many say that those who lost their lives here still linger the grounds in spirit. The Travel Channel's "Ghost Adventures" even featured the location on one of the episodes.

2. Fort Morgan - Gulf Shores, AL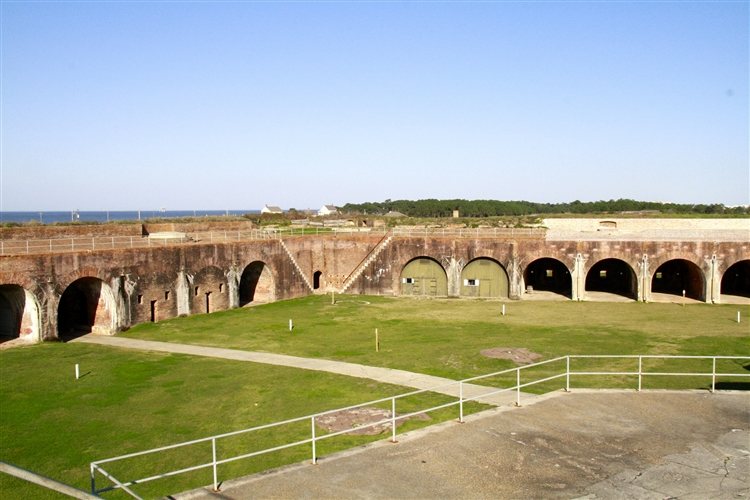 Photo by Innisfree Hotels, via Flickr

Located in the Gulf Shores, this historic masonry star fort was named in honor of Revolutionary War Hero Daniel Morgan. It first opened in 1834 and sits on a massive 250 acres of land. The fort became a National Historic Landmark in December of 1960 and is a popular tourist (and local) destination. According to Fort Morgan's official website, the fort played a significant role in the Battle of Mobile Bay in August 1894 and was used intermittently through the Spanish American War, World War I and World War II. Along with a rich history and a ton to see, the spot is said to be the home to some spirits, too. Reports of strange activity here include strange mists, shadow figures, unusual noises and a sudden feeling of dread followed by an unknown man's apparition. Another ghost of the fort is said to be a woman who was drugged and brought tot he fort by unknown men, and she was beaten, raped and murdered. She is said to wander around the fort, in search of justice.

3. Bass Cemetery - Birmingham, AL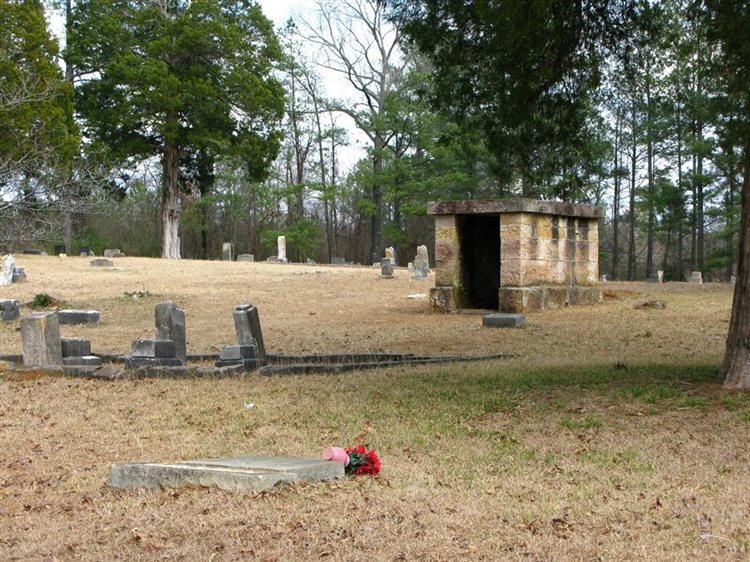 Photo by I Believe I Can Fry, via Flickr

Cemeteries are an eerie place to begin with, but the Bass Cemetery in Jefferson County is rumored to be a bit more creepy than others. Believed to be between 150 and 200 years old, the cemetery's first known grave in the yard belonged to Burwell Bass, a Revolutionary War soldier who died in 1831. It's also the final resting place for Civil War soldiers and slaves from the area, along with Montezuma Goodwin, a farmer who was shot and killed in 1904 by his brother in law. Witnesses have claimed to hear screams coming from the cemetery, and some have reported seeing floating orbs and mists.

4. Gaineswood Plantation - Demopolis, AL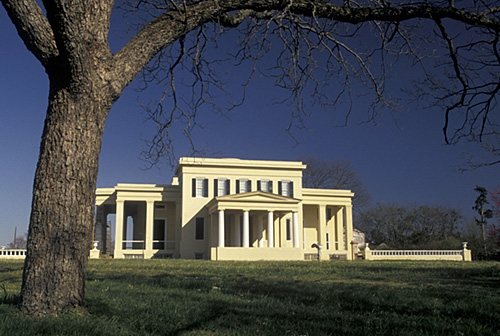 Photo by Mark Goebel, via Flickr

Sitting on six acres, this plantation house in Demopolis dates back to 1861 and features a Greek Revival Architecture. It was completed on the eve of the American Civil War after taking almost 20 years to build. Now open as a history museum operated by the Alabama Historical Commission, the site was added to the National Register of Historic Places in 1972 and is also a U.S. National Historic Landmark. The ghost of Evelyn Carter is said to reside here, a young woman who died while visiting the plantation. Some believe her spirit lingers here because she was angry that her body was not immediately returned to her home state for burial. She doesn't cause any problems at the museum though, and most of her haunting activity revolves around playing the piano.

5. Moundville Archaeological Site - Moundville, AL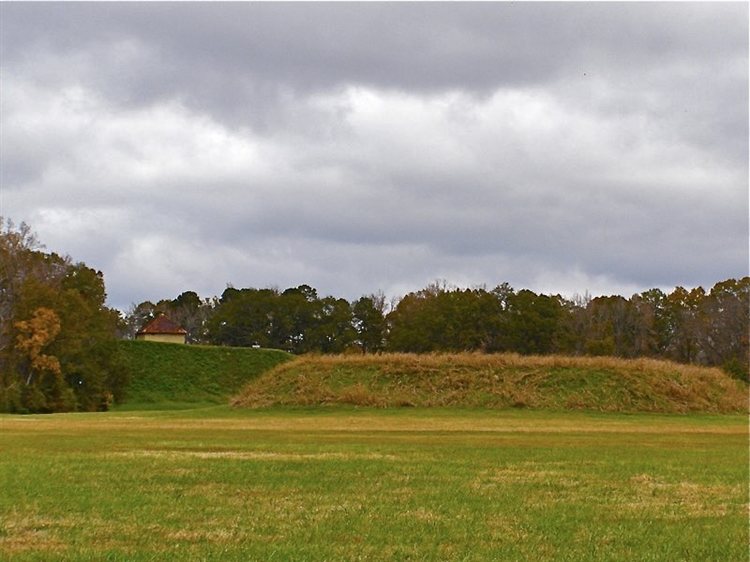 Photo by Melystu, via Flickr

Also known as the Moundville Archaeological Park, the location is a Mississippian culture site on the Black Warrior River in Hale County. The site operates as a museum today and was added to the National Register of Historic Places in October of 1966 and a U.S. National Historic Landmark in 1964. The site was occupied by Native Americans of the Mississippian culture from around 1000 AD to 1450 AD. The largest platform mounds are located on the northern edge of the plaza, a total of 29 remain on the site today and it's also rumored to be haunted. Some witnesses have reported seeing lights coming from one of the larger mounds at night, and others have heard the sounds of phantom drums being played.

6. The Tutwiler Hotel - Birmingham, AL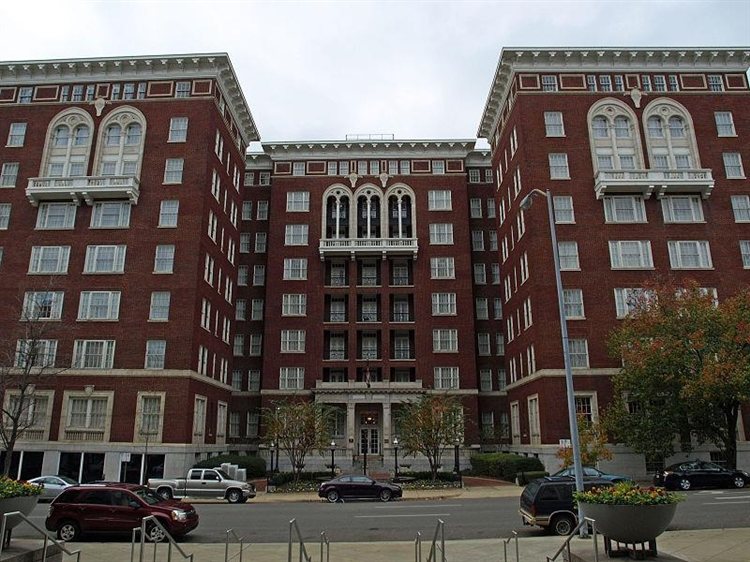 Photo by Chris Pruitt, via WikiCommons

The Tutwiler Hotel in Birmingham offers modern rooms and is considered an upscale boutique hotel. The historic location is also known as the Hampton Inn & Suites Birmingham and is said to have some ghostly visitors that never seem to check out of the building. According to Haunted Rooms, a bartender who once worked at the hotel claimed to have several eerie experiences in 1995. Whenever the bartender would shut the lights off for closing time, they would turn back on by themselves.

After this incident happened five nights in a row, on the sixth night, the manager called the bartender and told him to come to the hotel immediately. When he arrived, there was a complete multi-course meal with candles and a bottle of wine. Many believe the ghost responsible for this was that of Colonel Tutwiler, the namesake of the hotel. In order for the ghost to stop messing around, the bartender would call out to him each night and tell him to have a good evening, and then the hauntings stopped! Other reports here include knocking on doors in the middle of the night, believed to be a male spirit.


7. Old Bryce Hospital - Northport, AL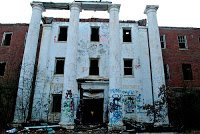 Photo via Ghost Stories and Haunted Places

Opened in 1861, the Old Bryce Hospital is Alabama's largest and oldest inpatient psychiatric facility. It was first known as the Alabama State Hospital for the Insane and later as the Alabama Insane Hospital. The hospital currently houses 268 beds for acute care, treatment and rehabilitation of committed patients. Its main facility was added to the U.S. National Register of Historic Places in 1977 and after its decline, Governor Bob Riley announced that the Bryce Hospital would be relocated into a newly constructed facility across McFarland Boulevard in Tuscaloosa. Haunting reports at the old hospital include cold spots, items that move around on their own, unexplained sounds and disembodied footsteps.

8. Sweetwater Mansion - Florence, AL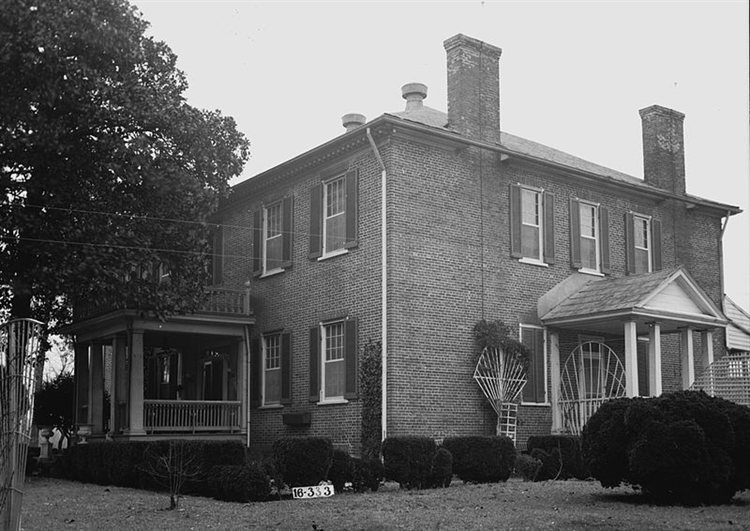 Photo by Altairisfar, via WikiCommons

This historic Florence plantation house dates back to 1835 and is located on nine acres of land. It was designed by General John Brahan of the Alabama Militia, who owned over 4,000 acres in eastern Lauderdale County and was a War of 1812 Veteran. The mansion was added to the U.S. National Register of Historic Places in 1976 and has been a spot for paranormal activity for many years. There have been a number of apparitions spotted in and around the house, and the home was even featured on an episode of A&E's "Paranormal State" in 2011.

One of the most well known ghost stories surrounding the mansion tells the tale of a caretaker who claimed that she saw a casket laid out in one of the rooms downstairs with the corpse of a Confederate soldier inside. She later found out that she may have seen the body of one of Governor Patton's sons whose funeral was conducted in the house.

9. Redmont Hotel - Birmingham, AL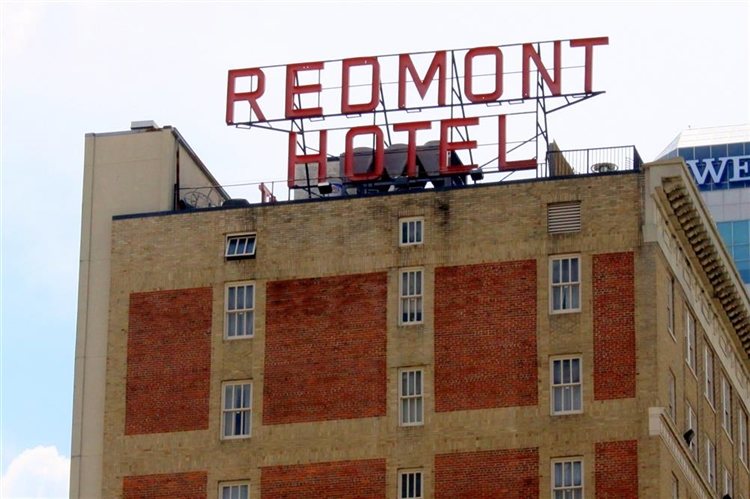 Photo by Brent Moore, via Flickr

Birmingham's Redmont Hotel is the oldest hotel in the city and is located right in the heart of downtown. The Historic Landmark features 14 stories and 120 newly renovated guest rooms. According to the hotel's official website, it first opened its doors in 1925 and has seen the likes of many celebrities, politicians and athletes throughout the years, including George Wallace, Hank Williams and Kareem Abdul-Jabaar.

Some of the visitors that have stayed at The Redmont have reported some strange activity, including doors that open and close on their own, furniture or baggage that moves around by itself and apparitions. A ghostly woman in white has been seen on the 9th floor and a small dog's apparition has been spotted wandering around the halls. Mr. Stiles' spirit has also been reported to haunt the hotel and, most famously, some say that the ghost of Hank Williams has haunted the building since he died there in 1952.

10. St. James Hotel - Selma, AL


Photo by Damian Entwistle, via Flickr

Located on Water Avenue in Selma, the historic St. James Hotel dates back to the 1830s and is considered one of the most haunted hotels in Alabama. It is situated in the heart of the historic district and overlooks the famous Alabama River, and first opened its doors as The Brantley. A popular spot for Union troops during the Battle of Selma, it is rich with history. After the war, the hotel was operated by Benjamin Sterling Turner, the first African American ever elected to the United States Congress. Stories say he hosted the legendary outlaw brothers Frank and Jesse James in 1881. Shortly after, in 1892, the hotel closed down after experiencing some hard times and wasn't reopened for a century.

Hauntings in the building include the ghosts of Jesse James and his girlfriend Lucinda. A number of witnesses have claimed to see the apparition of a man dressed in 1800s clothing, mostly seen in the rooms where James stayed - 214, 314 and 315. His ghost has also been seen at a specific table in the bar. Lucinda's ghost comes with the scent of lavender, and some have seen her full apparition walking the halls. And in the courtyard, many have reported seeing residual hauntings of individuals who are fully clothed in dress that was common in the 1800s. They seem unaware of the "living" surrounding them.

Click here to read about more Haunted Places in Alabama!

Disclaimer: Haunts.com does not support or endorse trespassing to visit Real Haunted Places. Before you decide to visit a local real haunt, please make sure to acquire the appropriate permits and/or permissions, and be respectful of properties that are privately owned. A number of Haunt Explorers have been arrested, ticketed and reprimanded by authorities for trespassing, and we don't want that to happen to you! To avoid this, please be sure to contact the property owners before visiting a real haunt, and respect their hours of operation, local rules and regulations. Happy Haunting!