Ten of the Most Haunted Places Throughout New York State
April 7, 2017 By Chelsea T.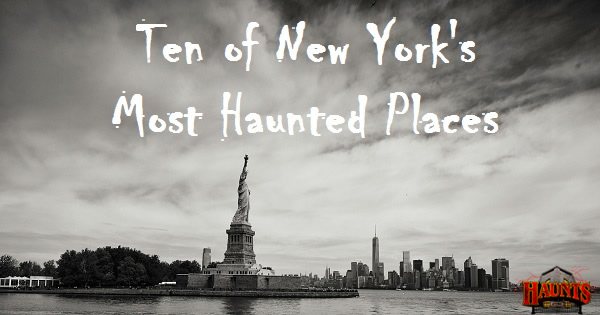 Home > Haunted Places > New York Haunted Places
Located in the Northeast, New York is made up of Long Island, New York City, the five boroughs and what is considered to be "Upstate." There are a number of spots throughout the state that are believed to be haunted, including asylums and hospitals, hotels, restaurants, lighthouses, cemeteries, theaters, roads, museums and houses - just to name a few.
For those who enjoy all things paranormal, this list consists of some of New York's most haunted destinations that come along with some seriously spooky stories that only confirm rumors surrounding the locations. Check them out below and start planning your next Haunted Road Trip throughout New York to see the destinations for yourself!
1. Fire Island Lighthouse - Fire Island, NY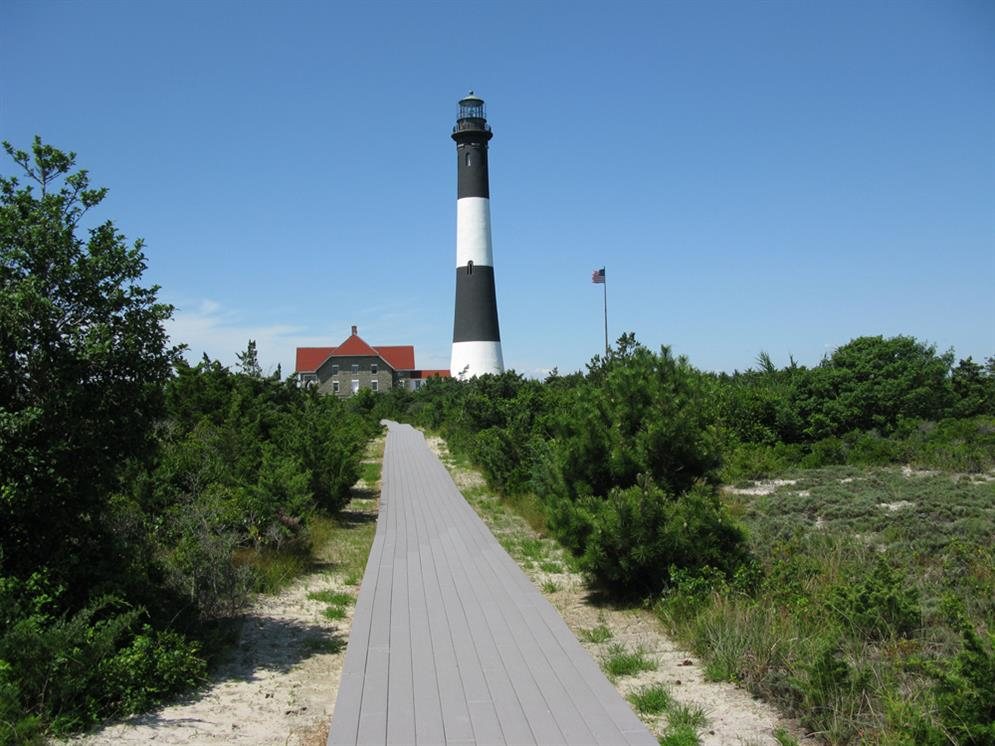 Photo by Pink Iguana, via Flickr
A historic landmark located on Long Island's South Shore, the Fire Island Lighthouse is a popular spot for both locals and tourists. It can be spotted from a distance and is believed to be haunted by a caretaker who oversaw the demolition of the original lighthouse and building of the one that stands today. The caretaker's daughter had passed away after getting sick during the winter and he could not be present for her funeral because he needed to take care of the lighthouse property.

He was found dead hanging from a rope one night after the lights went out at the lighthouse. His spirit is said to linger here, and sounds of laughter have been heard, along with walking noises and doors opening and closing on their own.
2. Rolling Hills Asylum - East Bethany, NY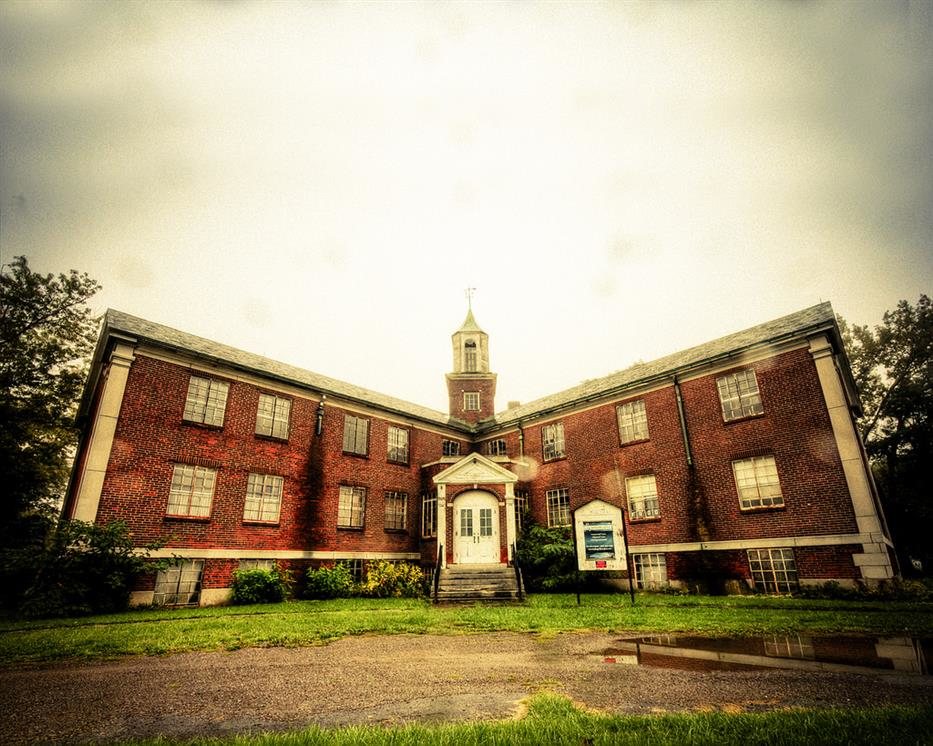 Photo by Jennifer Kirkland, via Flickr
Dating back to the early 1800s, The Rolling Hills Asylum opened as the Genesee County Poor Farm, a building that housed the mentally ill, poor, physically disabled, drunkards, and others from the area who were in need of assistance. There was a farm surrounding the house that was maintained by residents who were able to keep the area running, and those who died while in the farm's care with no next of kin were said to be buried somewhere on the grounds.

The building was transformed into the Old County Home and Infirmary in the 1950s and then an Antiques Mall in the 1990s and the strange occurrences here include disembodied voices, objects that move on their own, eerie screams, shadow people, and doors that out of nowhere become impossible to open. The location currently operates a Haunted House during the Halloween Season and is open for tours and ghost hunting events.
3. Pilgrim State Psychiatric Center - Brentwood, NY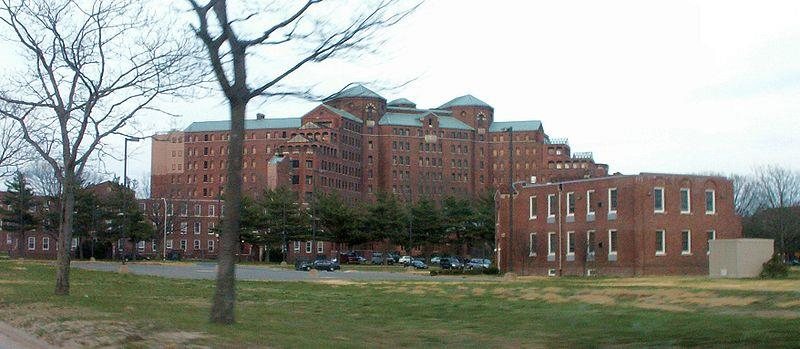 Photo by Americasroof, via WikiCommons
Located on Long Island, the Pilgrim State Psychiatric Center is extremely popular among locals and has been explored by many. Established in the early 1930s, it was the largest psychiatric hospital in the entire world.

It is currently smaller than it once was and is believed to be haunted due to its history and the events that took place there. The hospital began doing lobotomies and electro-convulsive therapy (ECT) in the 1950s and many patients died under incredibly horrific circumstances. Their spirits are said to linger throughout the hospital.
4. Saratoga National Historical Park - Stillwater, NY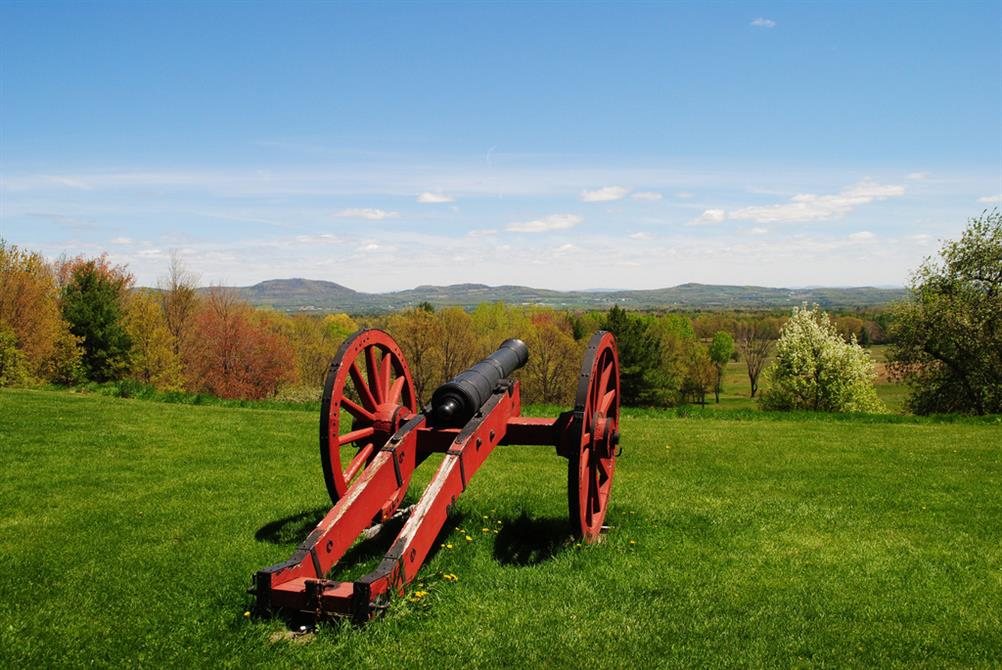 Photo by Diane Cordell, via Flickr

The site of a major 1777 American victory over British forces, it's no surprise that this National Historical Park is rumored to be haunted. The park overlooks the upper Hudson River and is an extremely beautiful destination to visit, especially if you like ghosts! Distressed soldiers who died in the bloodshed are said to haunt the grounds, and have been spotted wearing Revolutionary clothing.

Along with the spirit sightings, the sounds of gunshots and loud drumming have been heard. A soldier who was supposedly betrayed and shot by his own men during the battle is also said to wander here still wearing his uniform. The park is open to the public.


5. Fort William Henry Museum - Lake George, NY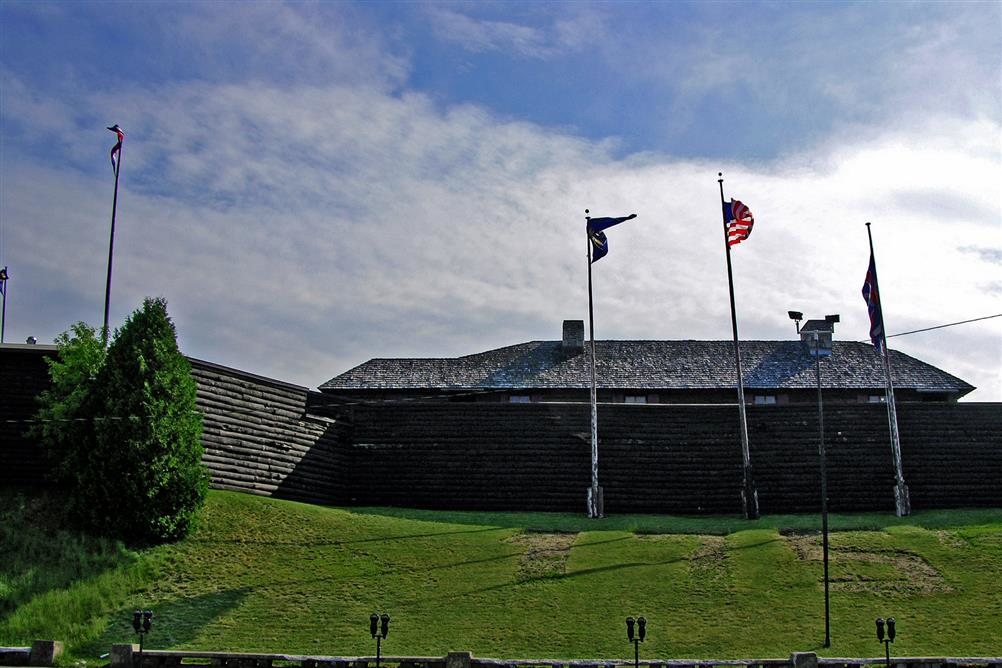 Photo by Happy Photo Guy, via Flickr
The site of a number of battles, including an infamous massacre that took place in August of 1757, Fort William Henry now operates as a museum and tourist attraction. Located at the Southern end of Lake George, it was built in 1755 and is believed to be one of New York's most haunted places.

After the 1757 siege, the fort was destroyed by the French and was left abandoned, while other forts were built nearby throughout later years. It became a tourist destination in the 19th Century and a replica of the fort was created in the 1950s. The site offers Candle Lit Ghost Tours for those interested in taking a peek for themselves to find out if the rumors are true or not!


6. Amityville Horror House - Amityville, NY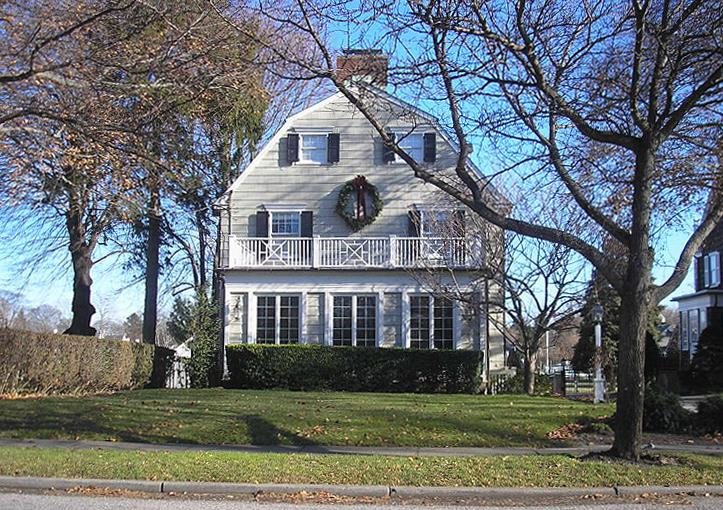 Photo by Seulatr, via Wikimedia Commons
A well known spot not just for locals, the Amityville Horror House is infamous all across the nation, and even the world. There have been a number of films, books and documentaries about the home and its six murders that took place there in 1974. Ronald DeFeo Jr. brutally murdered his family inside the home on Ocean Ave. in Amityville, a quiet block on Long Island's South Shore.

In 1975, the home was purchased by the Lutz family, who shortly moved out after a number of paranormal occurrences took place, including cold spots, strange scents, swarms of flies during the winter, and even an "imaginary friend" that the family's five year old daughter started to see. Stories say this imaginary friend had red glowing eyes and was named Jodie. The Lutz family moved out less than a month after they moved in. The home was recently sold in 2017 for $605,000, way under its original $850,000 price tag.


7. Mount Misery - Melville, NY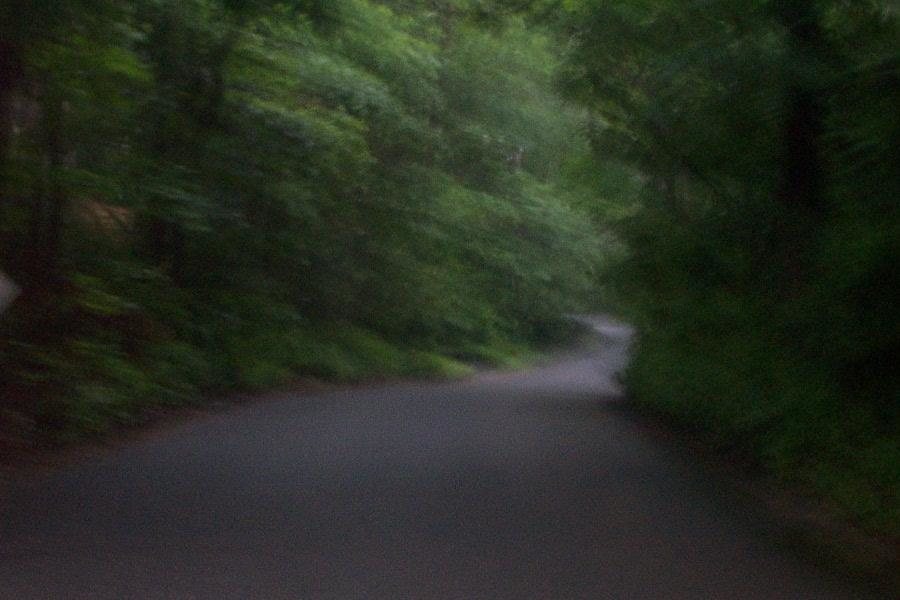 Photo by Russell Heiman, via Flickr
Mount Misery begins at the intersection of Broad Hollow Road, or Route 110 as locals may know it as, and Sweet Hollow Road. A popular spot for Long Islanders to explore, there are a number of different haunted stories surrounding different spots in the area. Stories say that during a routine traffic stop, a police officer was shot along Sweet Hollow Road, and his ghost is said to still pull people over!

The officer seems to be fine from the front, but when he turns to walk away is when people notice something - the back of his head where he was shot is completely missing. Another story involves a woman who got a flat tire and when she went to go change it, she was hit by a car. This tragic accident occurred in the 1970s underneath the Northern State Parkway overpass and if you park your car there at night facing Route 110 and shut off your headlights, she is said to push your vehicle up the small incline until you can make it over the overpass.
8. The Sagamore - Bolton Landing, NY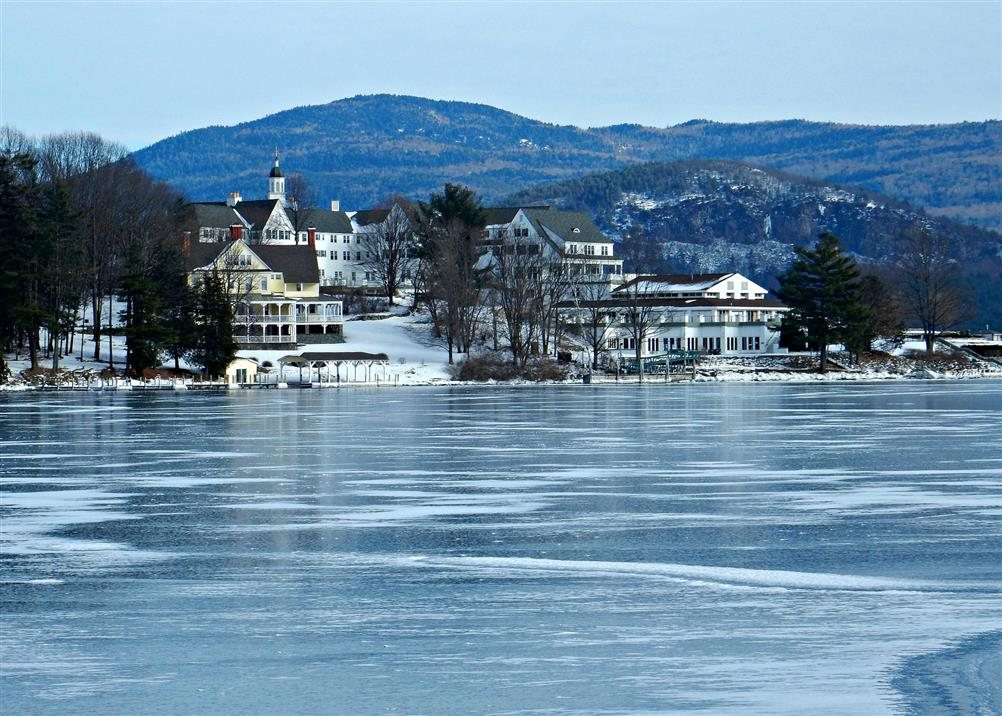 Photo by Diane Cordell, via Flickr

This four-star hotel was founded in the late 1800s and sits on Lake George, a popular destination for tourists and locals. The luxurious location has had a number of wealthy guests, including those who resided on Green Island and Millionaires Row. In 1981, the hotel fell into disrepair and shut down.
Two years after its closing, a builder and real estate developer from Philadelphia, Norman Wolgin, purchased the hotel in hopes to restore it. After this, the location was listed on the National Register of Historic Places and is also said to be quite haunted. According to LakeGeorge.com, it's even listed as a top haunted hotel in the United States.
Among the ghostly sighting here are a woman in a blue polka dot dress who wanders the halls and the hotel's restaurant, ghostly children who have been spotted on the golf course, or laughing throughout the hallways, a woman wearing white who hovers over guests while they're asleep - blowing cold air onto their faces, a ghostly chef and a couple who roams the dining room, fighting with one another.
9. Camp Hero - Montauk, NY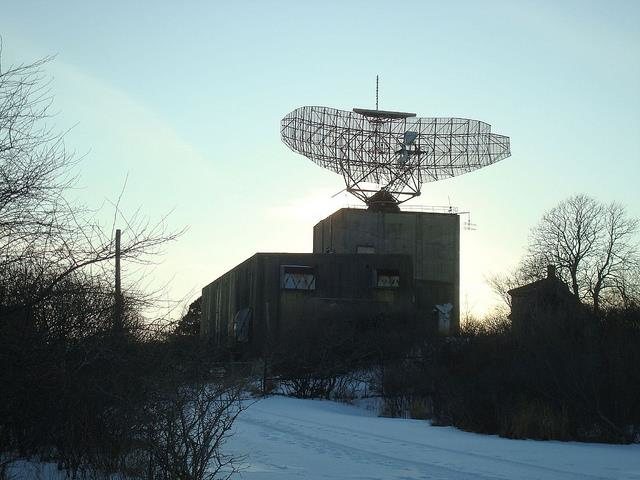 Photo by Shannon McGee, via Flickr

Located at the very end of Long Island in Montauk, Camp Hero dates back to the 1940s and is said to be the site where "The Montauk Project" took place. This project was an experiment conducted by the military and supposedly involved two boys who were kidnapped and made to try and interact with those from another dimension. One of the boys was said to bring forth a creature of some sort from this fourth dimension, and it is rumored to be contained underground to this very day.

The location is open to the public and is now a State Park that covers over 700 acres of Montauk Point. According to the park's website, it is one of the best surf fishing locations in all of the world and is open 24 hours a day to fishermen that hold permits.
10. King's Park Psychiatric Center - Kings Park, NY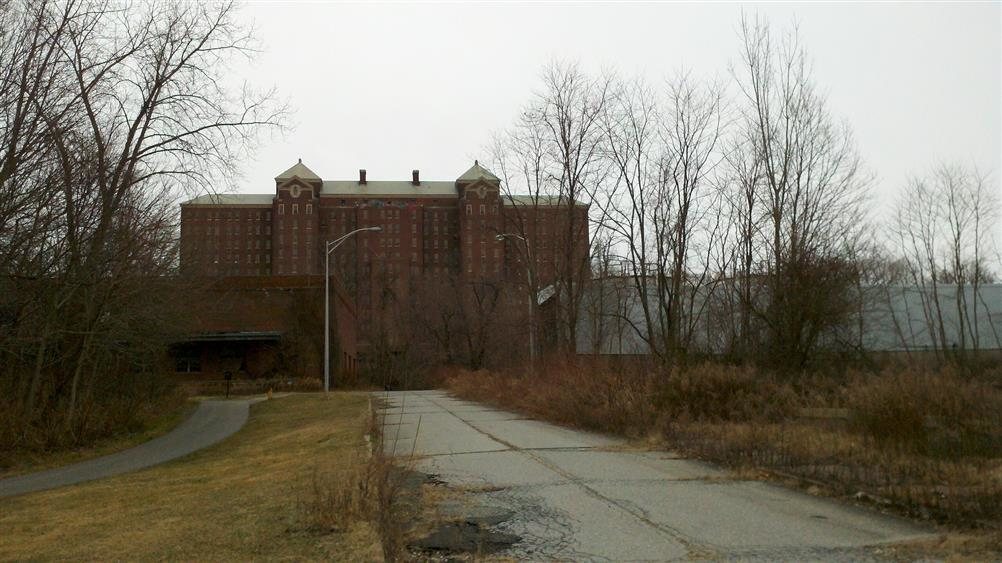 Photo by Doug Kerr, via Flickr
This psychiatric center was established in the 1880s and is a local hot spot, especially for Long Island paranormal lovers. Although trespassing is illegal and patrolled by police, many have found a way inside the psych center, capturing photos and some eerie stories, too. The abandoned hospital once housed over 9,300 patients during its peak, before ceasing operation in 1996.

It started out as a place for mental healthcare, but later turned into a hospital that did procedures such as lobotomies and electro-shock therapy. Locals have reported seeing ghosts through the windows of the building, have heard mysterious screams, and even the sounds of chains rattling. Apparitions, disembodied screams and doors that open and close on their own are also among the strange occurrences here.
For those that have made it inside the Kings Park Psych Center, the walls are covered in graffiti, garbage lies throughout, windows are broken, and old hospital equipment can be found in some of the rooms. The location also has underground tunnels, which sounds creepy enough without the ghosts!
Click here to read about more Haunted Places in New York!

Disclaimer: Haunts.com does not support or endorse trespassing to visit Real Haunted Places. Before you decide to visit a local real haunt, please make sure to acquire the appropriate permits and/or permissions, and be respectful of properties that are privately owned. A number of Haunt Explorers have been arrested, ticketed and reprimanded by authorities for trespassing, and we don't want that to happen to you! To avoid this, please be sure to contact the property owners before visiting a real haunt, and respect their hours of operation, local rules and regulations. Happy Haunting!