Ghosts of The Granite State: Most Haunted Places throughout New Hampshire
July 1, 2017 By Chelsea T.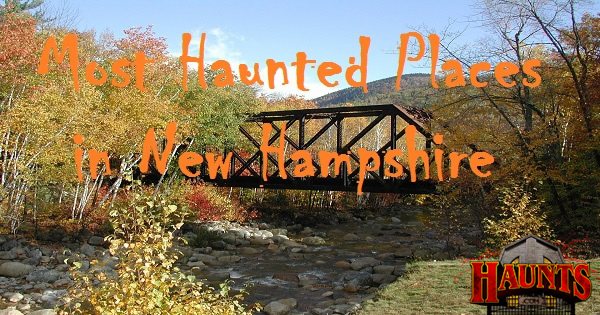 Home > Haunted Places > New Hampshire Haunted Places
Who doesn't love a good ghost story? Well, in New Hampshire, there's a whole lot of them! From hospitals and asylums, to cemeteries, schools, theaters, restaurants, parks, bridges, and even roads, there's an endless amount of places throughout the state that are said to have some ghostly spirits lingering.
Some of these creepy spots are located in the biggest of cities that everyone knows about, and others in small towns that only locals may know of. Take a peek below to check out our Top 10 Haunted Places in the state of New Hampshire!
1. Alton Town Hall - Alton, NH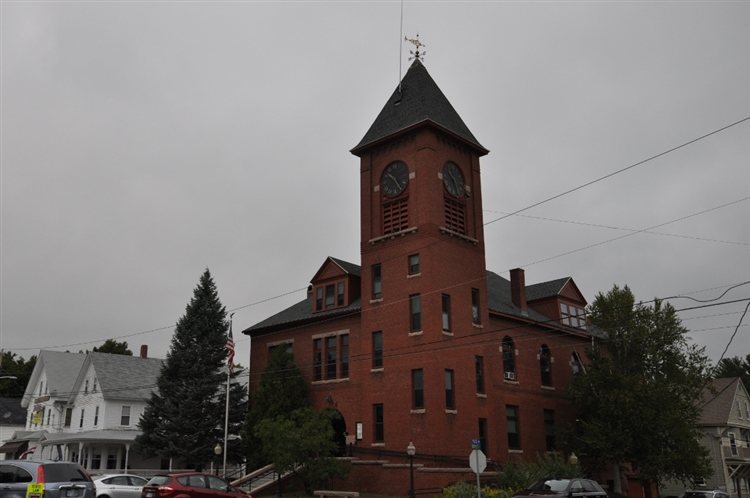 Photo by Magicpiano, via WikiCommons

Located at 1 Monument Square in Alton, this Town Hall building is rumored to be haunted by the ghost of a rugged outdoorsman. Witnesses have reported hearing heavy footsteps walking around when no one was to be seen, furniture that has moved on its own, doors that open mysteriously and voices heard when no one else is in the building.

2. University of New Hampshire - Durham, NH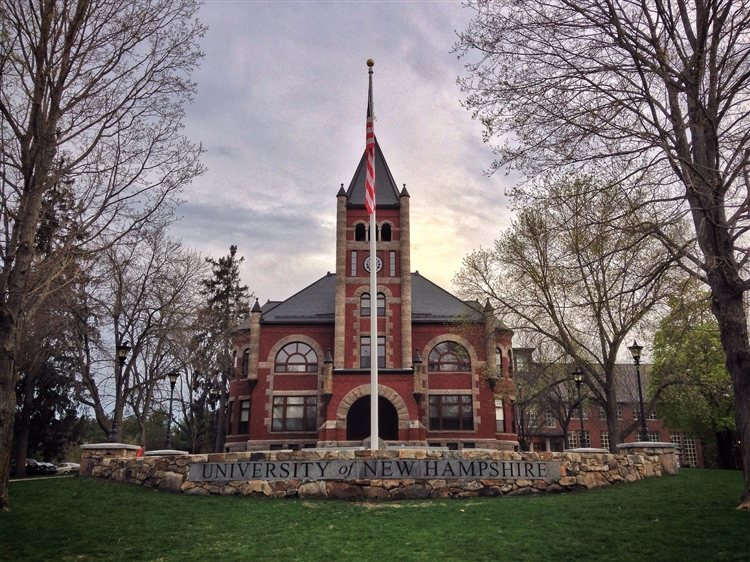 Photo by drocpsu, via Flickr

This public university was founded in 1866 as a land grant college in Hanover in connection with Dartmouth College. At this university, a ghostly woman has been spotted roaming the halls at Smith Hall on campus. Her ghost is said to visit residents in the middle of the night.

3. Mount Washington Hotel - Bretton Woods, NH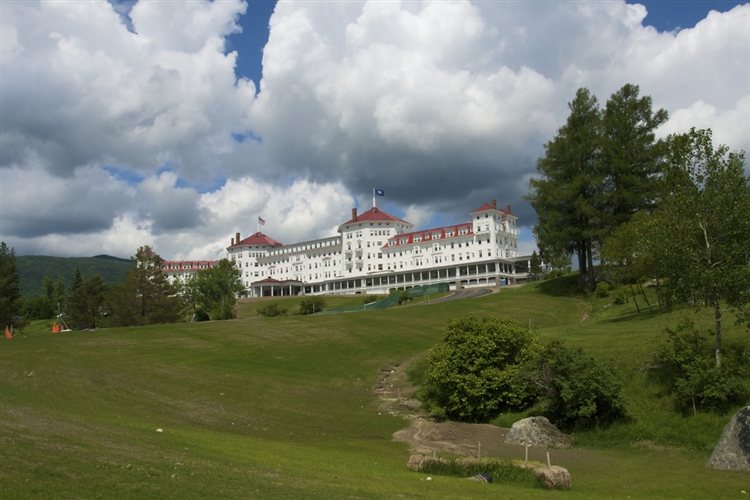 Photo by C.C. Chapman, via Flickr

This hotel and resort in Bretton Woods is located inside a 1902 Spanish Renaissance building and is considered a Historic Hotel of America. Room #314 is said to be a paranormal hot spot inside the hotel, which is rumored to be haunted by Carolyn Stickney, the wife of the original owner. Haunting reports have occurred ever since her death, and her ghost has been seen wandering the halls, brushing her hair on the end of the bed in Room #314 and some have claimed to see her walk through the walls. Another female spirit is said to haunt Room #206 and is not a very nice ghost, and phantom babies crying have been heard coming from the Madison Room.

4. The Chase House - Portsmouth, NH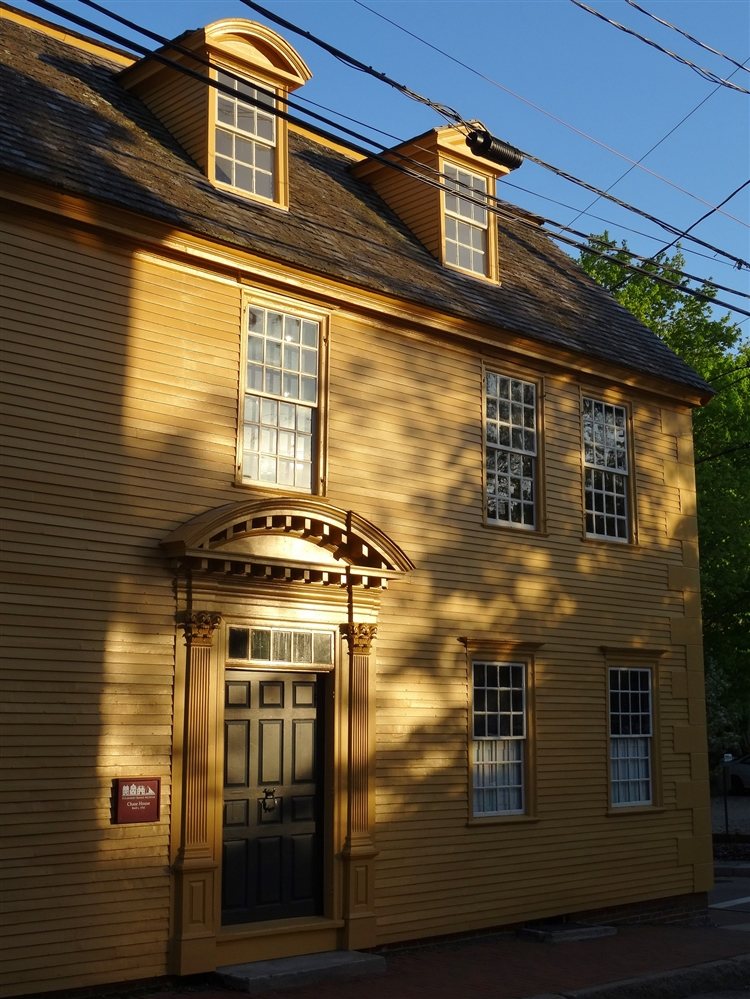 Photo by Aidan Wakely-Mulroney, via Flickr

The Chase Home is a former children's home that now operates as the "Chase Home For Children," a non-profit organization. According to NewHampshire.com, a young girl hanged herself in her room and now her ghost appears in the hallway late at night. Whenever she is approached, she runs down the hall and vanishes. Screams have been heard at night as well, possibly the same ghost or that of another female that haunts the building. Other haunting reports include disembodied footsteps and locked doors that mysteriously unlock themselves and open.

5. Ocean-Born Mary House - Henniker, NH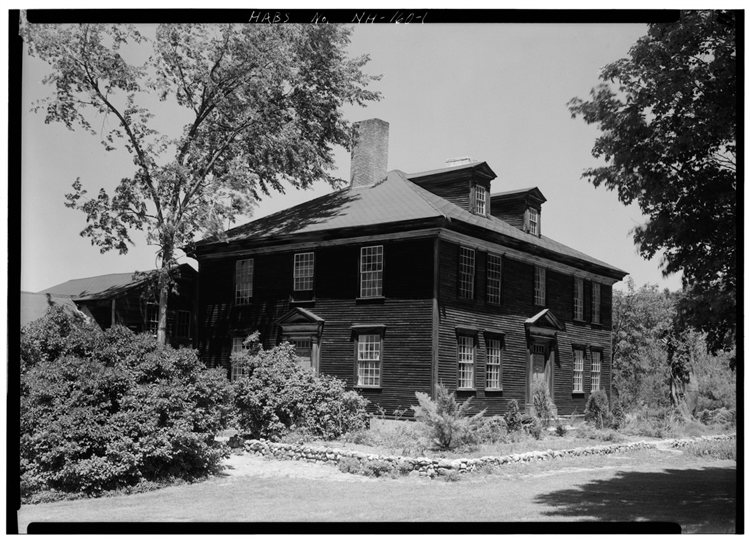 Photo by Fae, via WikiCommons

Also known as The Henniker House, this residence is home to the folklore legend of Ocean-Born Mary, who actually never lived inside the home she haunts. Wikipedia states that Mary was born on the Atlantic Ocean in 1720 and grew up in Londonderry, New Hampshire. She married James Wallace in 1742 and they had four sons, Robert, William, Thomas and James. Robert's home in Henniker is where Mary is said to reside in spirit. Witnesses claim to see her apparition in the yard or walking on the road into town.

6. Kimball Castle - Gilford, NH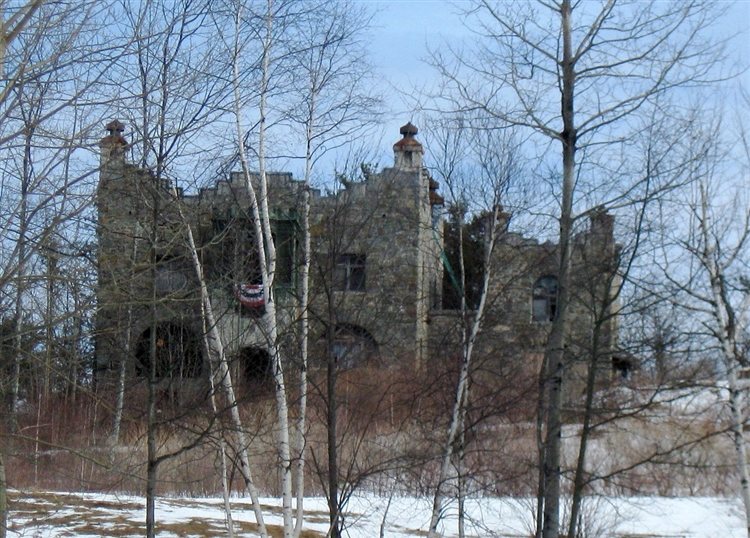 Photo by Ken Gallager, via WikiCommons

Located on Lockes Hill Road in Gilford, the Kimball Castle sits on over 20 acres and was added to the National Register of Historic Places in 1982. The castle offers spectacular views, although it is no longer open to the public. The castle is the former summer estate of railroad magnate Benjamin Ames Kimball but after falling into disrepair, it was condemned as unsafe. Phenomena that has occurred at the castle includes apparitions, cold spots, and eerie lights that appear without explanation.

7. Isles of Shoals - Portsmouth, NH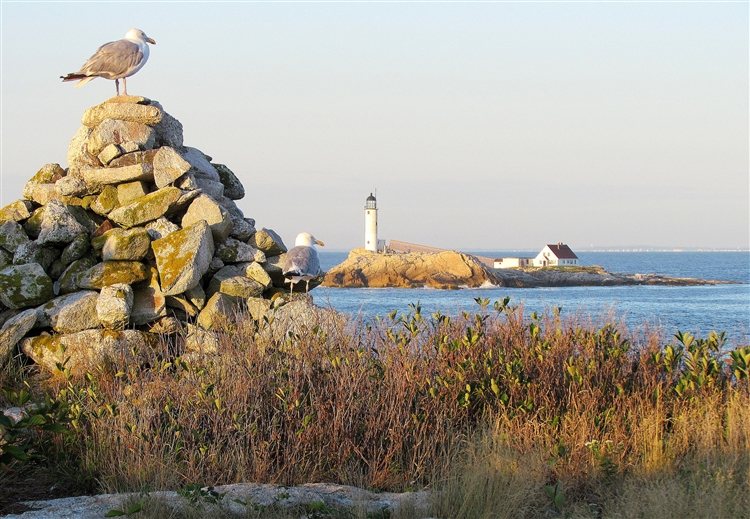 Photo by Pauline Rosenberg, via Flickr

Isle of Shoals is a group of small islands and tidal leagues that are located about six miles off the east coast of the U.S., sitting on the border of Maine and New Hampshire. It was added to the National Register of Historic Places in 1974 and is believed to be one of the most haunted places in the state. There have been a number of haunting reports on various islands, including Boon Island, where a lady in white wanders around, The Isidore, where the ghost of a ship that wrecked around the islands has been seen.

At the Boon Island Lighthouse is where an unknown ghost lingers, creating disembodied footsteps and opening and closing doors. And at Starr Island, home to Betty Moody's cave, where she hid with her child to avoid an Indian attack and smothered him to avoid being found. Witnesses have claimed to hear her cries right before a storm hits.

8. Pine Hill Cemetery - Hollis, NH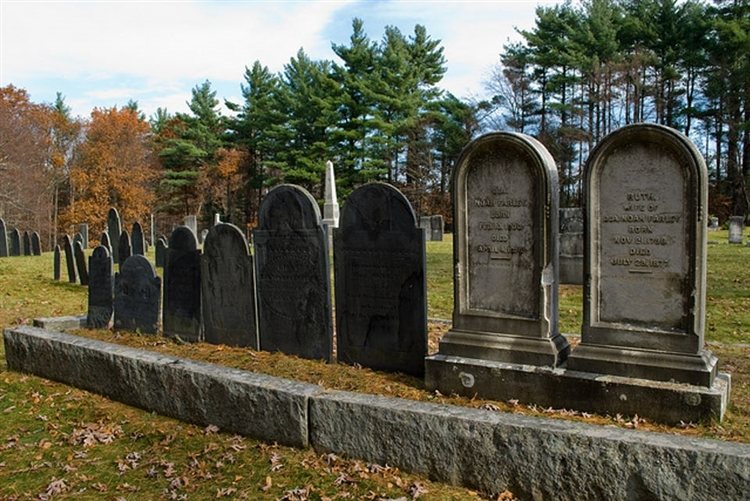 Photo via The Richest

Also known as "Bloody Cemetery," the entire graveyard is said to be haunted by the Blood family, who were allegedly murdered in the 1800s. The ghost of the little boy of the family has been spotted by drivers passing by and is known to run out into the road to stop cars, seemingly in need of assistance. Other haunting reports at this cemetery include ghostly orbs, electronic voice phenomena and unexplained tree movement, just to name a few!

9. New Hampshire State Building - Concord, NH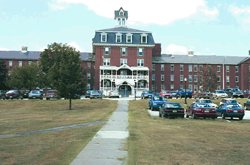 Photo via DHHS.NH.GOV

Once known as the "New Hampshire Asylum for the Insane," and like most asylums in its time, it had a history of brutal conditions and patient abuse and torture. Again, like other asylums, it ended up closing down to its horrendous conditions but many believe the patients that once resided here may still linger in spirit. Their restless souls seem to haunt the hospital, and witnesses have reported phantom footsteps, disembodied screams, cold spots and objects that move on their own. The elevators are also said to work on their own.

10. Amos J. Blake House Museum - Fitzwilliam, NH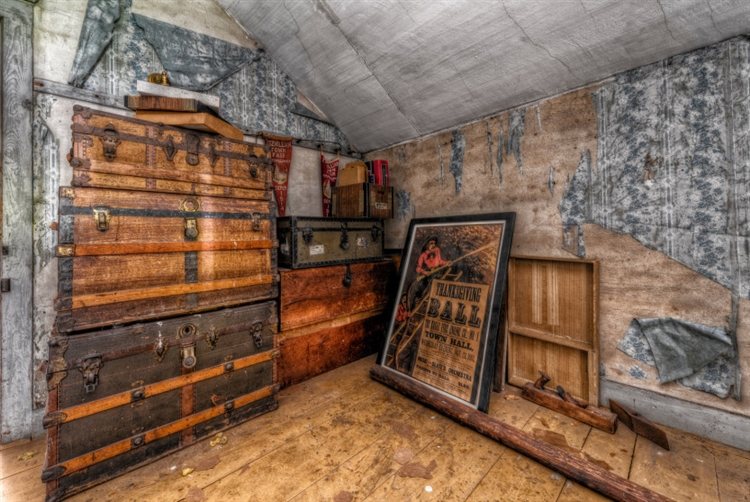 Photo via CBSLocal.com

The Amos J. Blake House Museum in Fitzwilliam dates back to the 1830s and was designed to be a store with living quarters attached. According to Fitzwilliam.org, the home was purchased in 1865 by the Blake Family, and Amos, a community leader and state legislator set up the front rooms to use as his law office. After his death, is son Leroy moved his insurance business into the offices downstairs and the property remained in the Blake family until 1966. The last living member of the family gifted the home to the Fitzwilliam Historical Society. Haunting stories at the site include feelings of not being alone, eerie sounds, voices and photos of ectoplasm.
Have you ever visited these Haunted Places before? If so, let us know in the comments below!

Disclaimer: Haunts.com does not support or endorse trespassing to visit Real Haunted Places. Before you decide to visit a local real haunt, please make sure to acquire the appropriate permits and/or permissions, and be respectful of properties that are privately owned. A number of Haunt Explorers have been arrested, ticketed and reprimanded by authorities for trespassing, and we don't want that to happen to you! To avoid this, please be sure to contact the property owners before visiting a real haunt, and respect their hours of operation, local rules and regulations. Happy Haunting!