Ghosts that Reside in the Land of Enchantment: New Mexico's Most Haunted Places
July 10, 2017 By Chelsea T.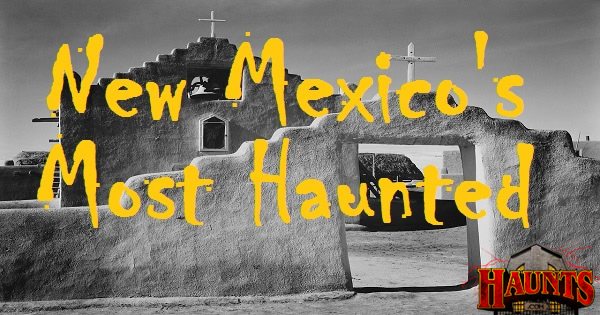 Home > Haunted Places > New Mexico Haunted Places
Who doesn't love a good ghost story? Well, in New Mexico, there's a whole lot of them! From hospitals and asylums, to cemeteries, schools, theaters, restaurants, parks, bridges, and even roads, there's an endless amount of places throughout the state that are said to have some ghostly spirits lingering.
Some of these creepy spots are located in the biggest of cities that everyone knows about, and others in small towns that only locals may know of. Take a peek below to check out our Top 10 Haunted Places in the state of New Mexico!

1. La Posada Hotel - Santa Fe, NM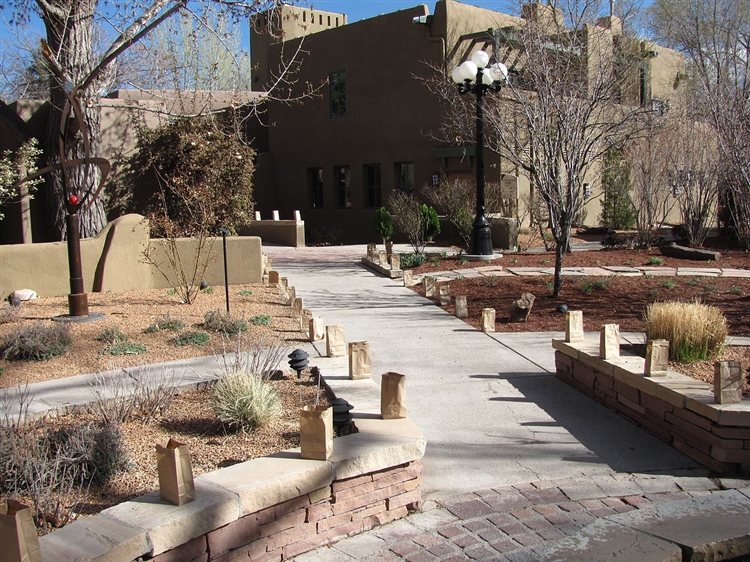 Photo by John Phelan, via WikiCommons

Santa Fe's La Posada Hotel dates back to the 1880s and is situated on six acres. The historic location features gorgeous landscaped grounds and fountains, and was built by Abraham Staab for his wife Julia. According to Legends of America, Julia loved her home so much that she seems to have never left! Her spirit is said to reside at the hotel, one of the first reports recorded as far back as 1979. An employee was said to be cleaning late at night and looked up to see a beautifully dressed translucent woman standing near the fireplace. A security guard also spotted the same woman and was so scared that he took off running. A hotel operator also reported seeing her sitting in an armchair and whenever her ghost appears, it quickly vanishes.

2. Luna Mansion - Los Lunas, NM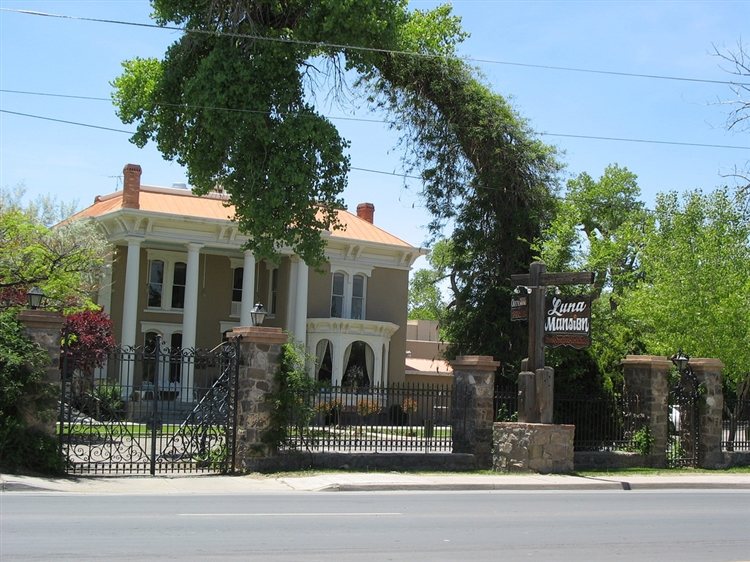 Photo by Teoflio, via Flickr

Operating as a steakhouse, the Luna Mansion is a historic building in New Mexico that is believed to be one of the most haunted spots in the state. Josefita Ortero, a former mistress of the mansion is said to be the ghost that lingers here. Witnesses have reported full body apparitions and a number of sightings but Josefita's favorite spot is in an old rocking chair on the second floor.

3. Shaffer Hotel - Mountainair, NM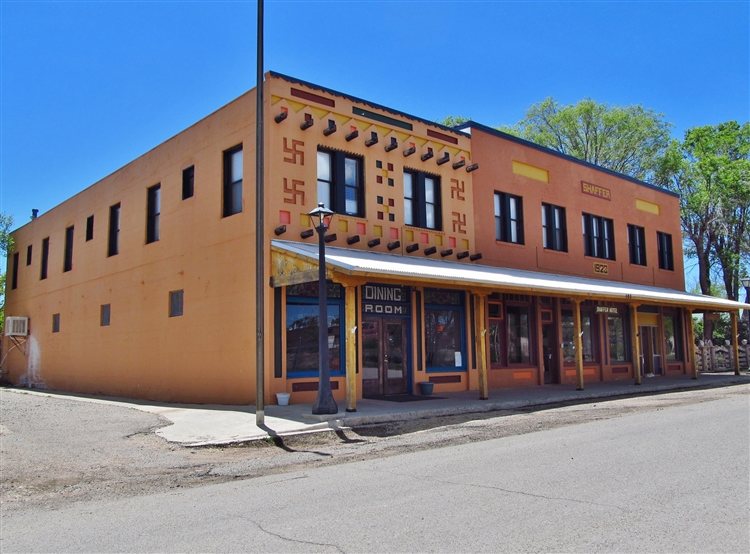 Photo by Jasperdo, via Flickr

Mountainair's Shaffer Hotel dates back to 1923 and is listed on the National Register of Historic Places. A well known haunted spot in New Mexico, this hotel has drawn a number of paranormal investigators who have dubbed the place as truly haunted. Some have described lights that flash in the Wedding Suite and the unexplained smell of chocolate in the "Handicapped Room." Other reports include electronic voice phenomena, eerie photos and the word "Shaffer" spoken in response to the question, "Can you tell me what your name is, please?"

4. KiMo Theater - Albuquerque, NM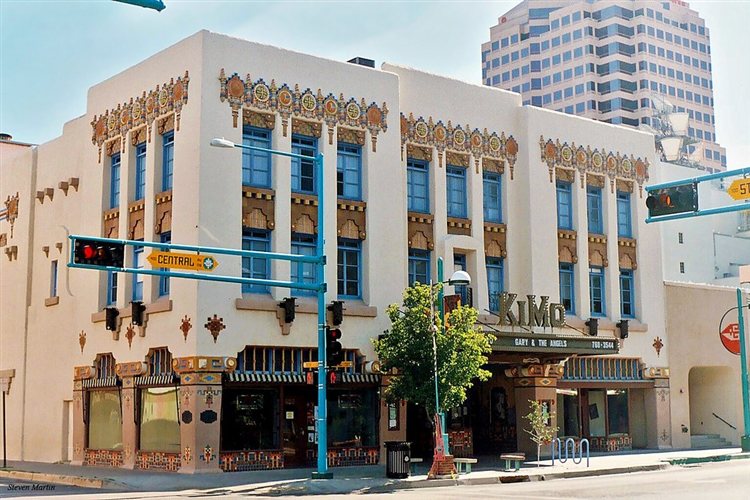 Photo by Steven Martin, via Flickr

Located on Central Avenue NW, the KiMo Theater is a well known landmark in Albuquerque. It was built in 1927 and was added to the National Register of Historic Places in 1977. The theater is said to be haunted by a six-year-old boy named Robbie Darnall, who was killed when a water heater in the theater's lobby exploded in 1951. The apparition of a woman wearing a bonnet has also been spotted, but Robbie is the most active ghost, and the staff of the theater even has a designated space in the backstage stairwell for gifts and offerings in an attempt to appease his spirit.

5. Urraca Mesa - Angel Fire, NM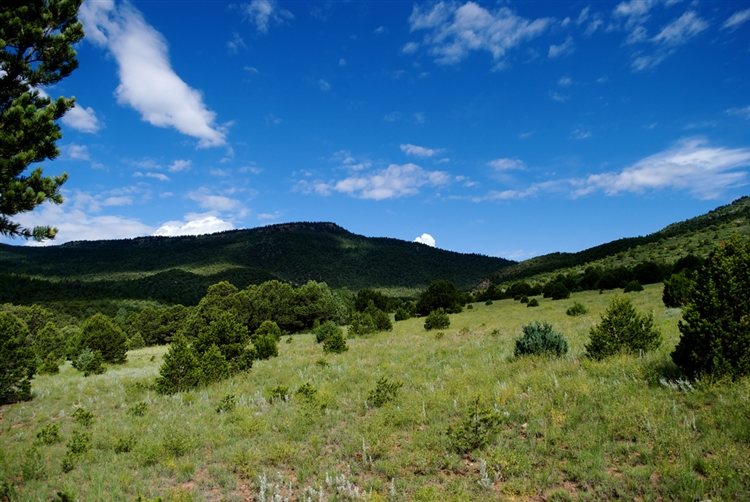 Photo by Kevin Gessner, via Flickr

A large mesa located in Colfax County, Urraca Mesa is on the property of Philmont Scout Ranch and reaches an elevation of over 8,000 feet. Legend says it is a "Gateway to Hell," and that several cat totems were distributed around to guard the gates and as long as they stayed in place, the gateway couldn't open. Stories say that the cat totems have been slowly disappearing and that one day they will no longer be able to keep the gates closed.

6. Albuquerque Press Club - Albuquerque, NM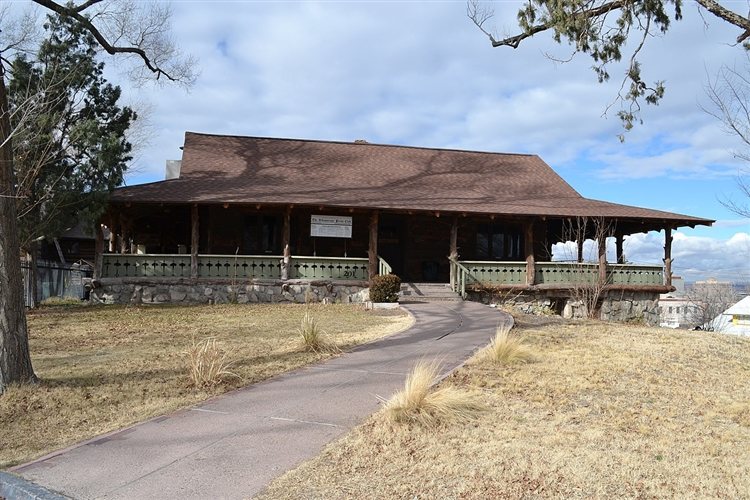 Photo by Camerafiend, via WikiCommons

Located on Highland Park Circle, the Albuquerque Press Club is rumored to be haunted by a ghostly woman wearing a black shawl. Her ghost is known to hangout in the bar area and regulars call her "Mrs. M." Witnesses have heard the sound of high heels on the floor and claim that the piano plays on its own.

7. Dawson Cemetery - Dawson, NM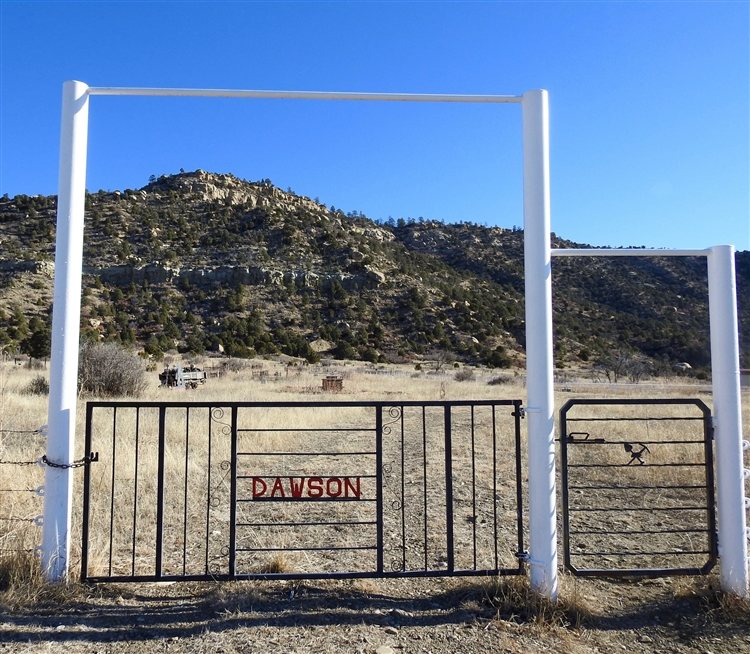 Photo by Images By Lane, via Flickr

Dawson Cemetery is situated in the ghost town of Dawson and is the only significant landmark that remains. The cemetery is listed on the National Register of Historic Places and in the early 1900s, two separate mining disasters struck the town and killed more than 400 men. Their graves are located here, row after row stretching up the hill.

8. Old Bernalillo County Courthouse - Albuquerque, NM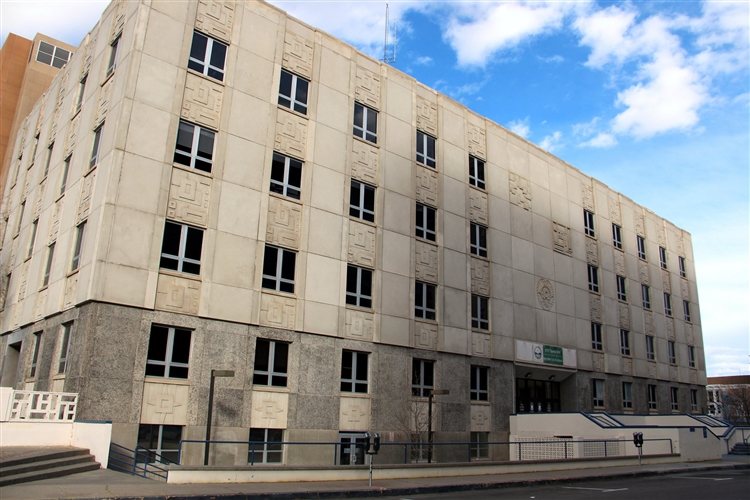 Photo by cmh2315fl, via Flickr

Dating back to 1926, this old courthouse building is said to be haunted by the ghost of a young girl wearing a school uniform with blonde braids. Haunting reports include cold spots, lights that turn on and off on their own and an old law book that came hurtling down a hall. Taped boxes have also been found open with their contents scattered around.

9. Santa Fe State Penitentiary - Santa Fe, NM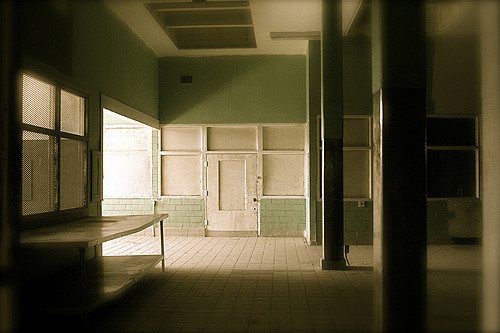 Photo by Sharon Sperry Bloom, via Flickr

Also known as The Penitentiary of New Mexico, this men's maximum-security prison dates back to 1885 and is operated by the New Mexico Corrections Department. Like many prisons that operated during its time, it has had a history of violence, grueling conditions and deaths and was the site of the well known riot that took place in 1980. Electronic voice phenomena has been captured inside the prison and the site has been a popular paranormal investigation spot.

10. Bottger Mansion - Albuquerque, NM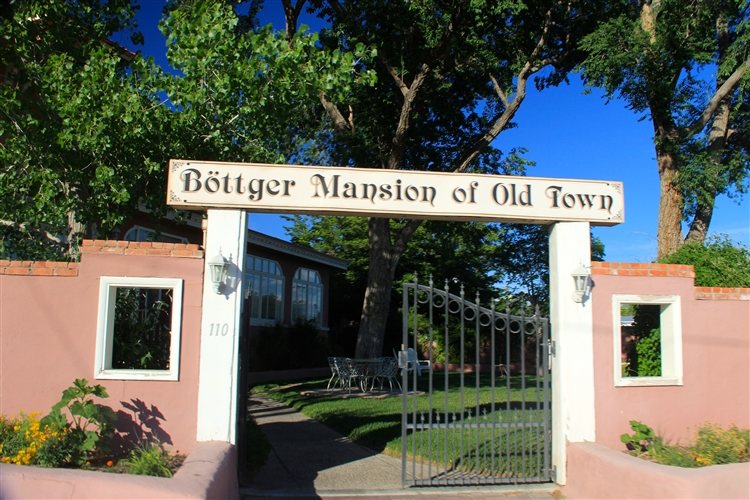 Photo bu Daniel X. O'Neil, via Flickr

Dating back to 1910, the Bottger Mansion of Old Town is listed on the National Register of Historic Places and operates as a bed and breakfast. The property is said to be haunted by at least four different ghosts, including its original owner, a woman who sighs, a grandmother, and "The Lover," who is known to get into bed with women while they're asleep.


Have you ever visited any of these Haunted Places? If so, let us know in the comments below!

Disclaimer: Haunts.com does not support or endorse trespassing to visit Real Haunted Places. Before you decide to visit a local real haunt, please make sure to acquire the appropriate permits and/or permissions, and be respectful of properties that are privately owned. A number of Haunt Explorers have been arrested, ticketed and reprimanded by authorities for trespassing, and we don't want that to happen to you! To avoid this, please be sure to contact the property owners before visiting a real haunt, and respect their hours of operation, local rules and regulations. Happy Haunting!