Oklahoma Paranormal: Ten Most Haunted Places in The Sooner State
July 6, 2017 By Chelsea T.
Home > Haunted Places > Oklahoma Haunted Places
Who doesn't love a good ghost story? Well, in Oklahoma, there's a whole lot of them! From hospitals and asylums, to cemeteries, schools, theaters, restaurants, parks, bridges, and even roads, there's an endless amount of places throughout the state that are said to have some ghostly spirits lingering.
Some of these creepy spots are located in the biggest of cities that everyone knows about, and others in small towns that only locals may know of. Take a peek below to check out our Top 10 Haunted Places in the state of Oklahoma!
1. Cherokee Strip Museum - Alva, OK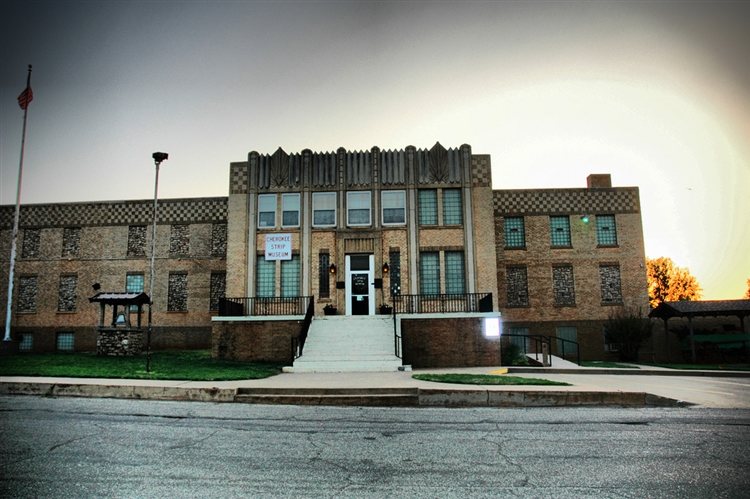 Photo by Jim Rosebery, via Flickr

The Cherokee Strip Museum in Alva once operated as a hospital and is believed to be one of Oklahoma's most haunted spots, especially on its two upper floors. Ghostly activity has been reported in the building, including disembodied voices, cold spots, and the sound of a piano playing on its own in the reception area. Along with these eerie occurrences, strange lights have also been spotted at the museum, along with apparition sightings as well.

2. Belvidere Mansion - Claremore, OK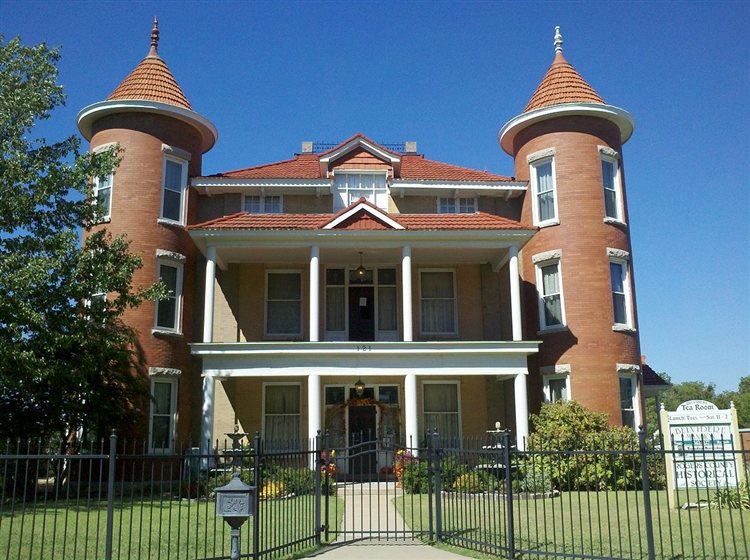 Photo by Kristina Maldonado, via Flickr

This Gothic-style mansion in Claremore dates back to the early 1900s and was constructed by John M. Bayless. Before he could complete the structure, Bayless died after complications from appendicitis surgery and his wife and children were forced to finish up the mansion, where they lived until 1919. In 1991, the home was restored by the Rogers County Historical Society, but many believe the Bayless family lingers here in spirit. Witnesses have reported unexplained sounds, hazy figures, toilets that flush by themselves, cold and hot spots, and touches by unseen hands.

3. Mohawk Park & Golf Course - Tulsa, OK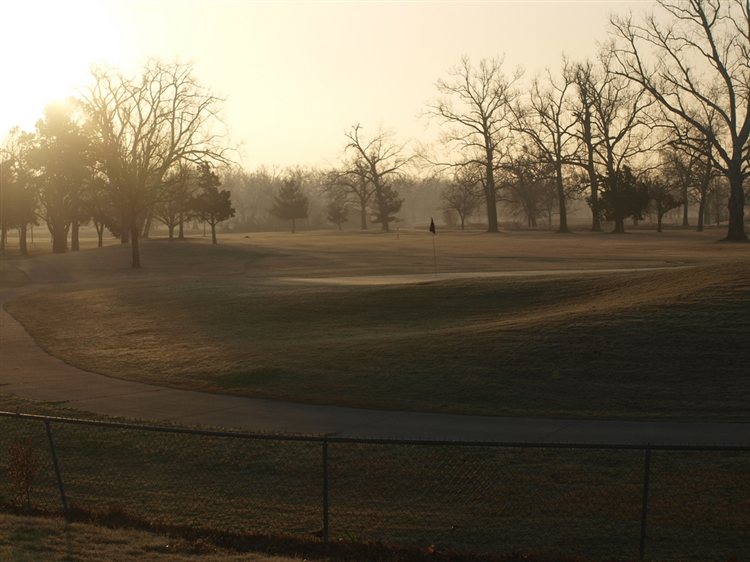 Photo by Frank Boston, via Flickr

This public golf course features two golf courses, a driving range, retail shop, food and some ghosts, too! Local legend says that the park and golf course is haunted by "little people," who can be heard talking and moving throughout the area, but are invisible. Another legend of the park is the Deer Lady, who stands at 8 feet tall, and is said to be half-woman, half-deer. She has been spotted standing on her hind legs. Another spot on the golf course that is believed to be haunted is the bathroom, where it is always freezing inside, even in the dead of summer, and the light has been seen on at night, even though there is no electricity in that building.

4. Cain's Ballroom - Tulsa, OK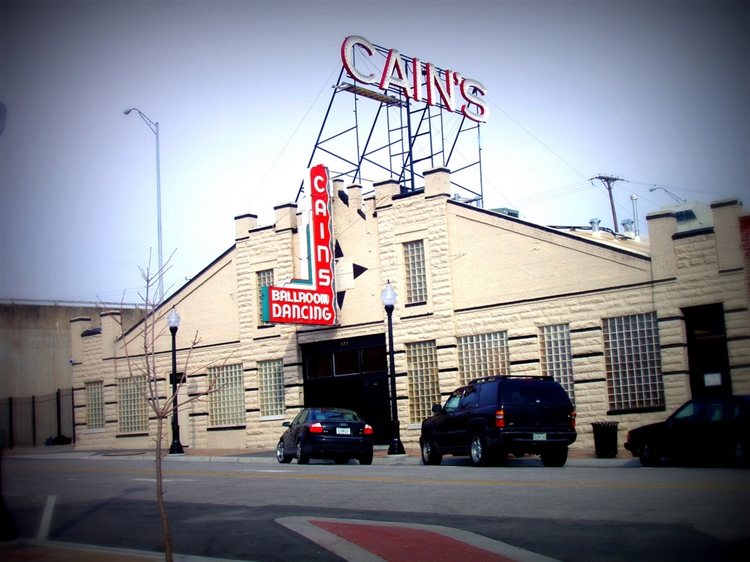 Photo by Janice Waltzer, via Flickr

This historic music venue is located on N. Main Street in Tulsa and dates back to 1924. When it was built, it served as a garage for W. Tate Brady's automobiles and later Cain's Dance Academy in 1930. The location was added to the National Register of Historic Places in 2003 and is believed to be one of the most haunted spots in the state. The concert venue has had a number of acts perform, including the Sex Pistols, The Ramones and Van Halen. Haunting reports at the venue include cold and hot spots, orbs that appear in photographs, lights that turn on and off by themselves, disembodied voices, sounds of singing and giggling, and the feeling of being watched by something unseen.

5. Dead Woman's Crossing - Weatherford, OK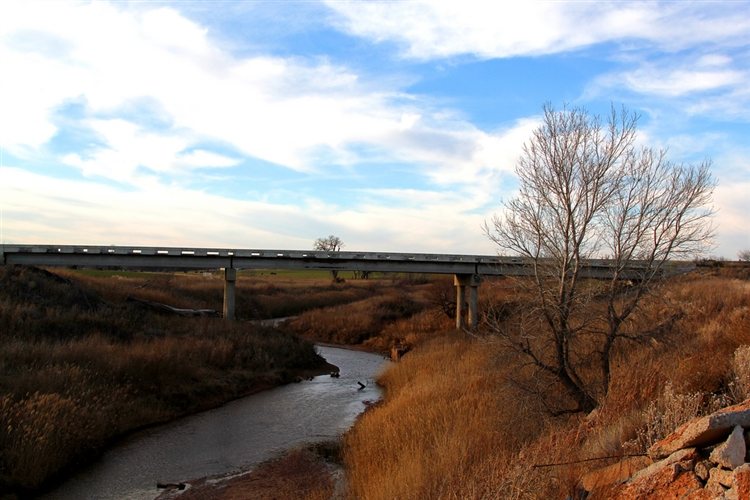 Photo by Nate, via Flickr

Dead Woman's Crossing is located on Deer Creek Road in Weatherford and is a small community that has quite an eerie story surrounding it. It involves a woman named Katie DeWitt James who was a school teacher and an alleged prostitute, Fannie Norton. Katie filed for divorce from her husband in 1905 and took her baby on the train to go live with her cousin. She was never heard from again. It had then been discovered that Katie spent the night with William Moore at his home and had been spotted leaving in a buggy with his sister-in-law, Fannie Norton. The odd thing about this was that the baby's clothing appeared to be bloody. Katie's body was found near Deer Creek, her head severed. The murder details are still unclear to this very day and Fannie had denied murdering Katie, but ended up committing suicide by poisioning herself the day she was questioned. In this area, reports of a blue formless light have been spotted, along with the sounds of a ghostly woman crying out for her baby.

6. Stone Lion Inn - Guthrie, OK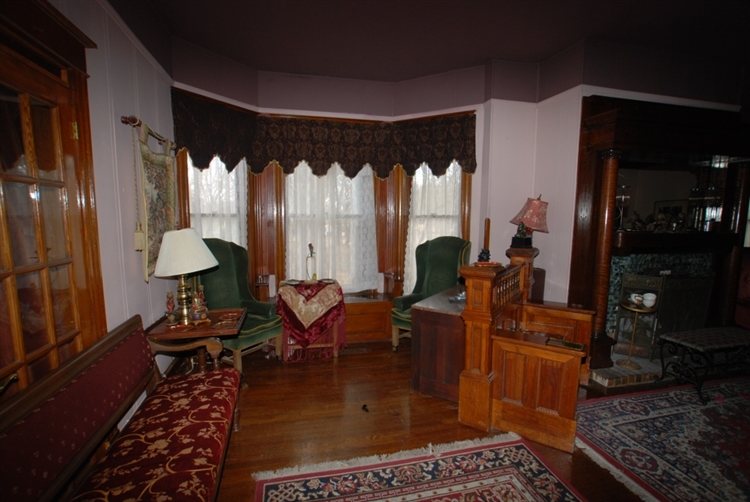 Photo by Beca1031, via Flickr

Located on W. Warner Avenue in Guthrie, the Stone Lion Inn is a Victorian-style bed and breakfast that is set inside a mansion that dates back to 1907. The ghost who is said to haunt the inn is known as Augusta, and she is believed to be around eight years old. Augusta's ghost likes to hangout on the third floor, and she has been known to move objects around and touch guests on their cheek while they're sleeping. Another spirit at the inn is that of a man who smokes a pipe.

7. Langston's Western Wear - Oklahoma City, OK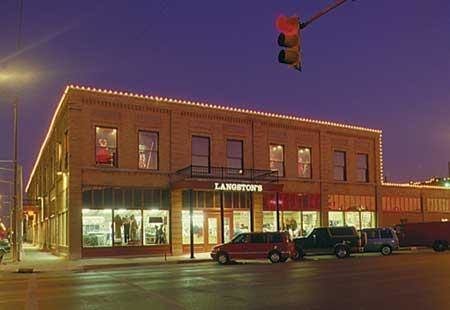 Photo by Langston's Western Wear, via Facebook

Oklahoma City's Langston's Western Wear offers a large selection of western wear, work wear, cowboy hats, cowboy boots, jeans and more. The apparel store is located inside a building that dates back to 1919 and originally served as a dance hall and bar. There are two ghosts known to haunt the building, Patty and Rose, who are said to be trying to find one another. The 1920s-1930s women were believed to be taxi dancers and sisters at the dance hall when supposedly Patty got shot by a jealous boyfriend. This took place in what is now the children's clothing and women's boots section on the first floor. After the incident, Rose hanged herself upstairs. Lights are said to turn on and off by themselves, and an unseen presence follows people around the second floor. An employee even claimed to be shoved down the stairs by cold hands.

8. Blanchard Cemetery - Blanchard, OK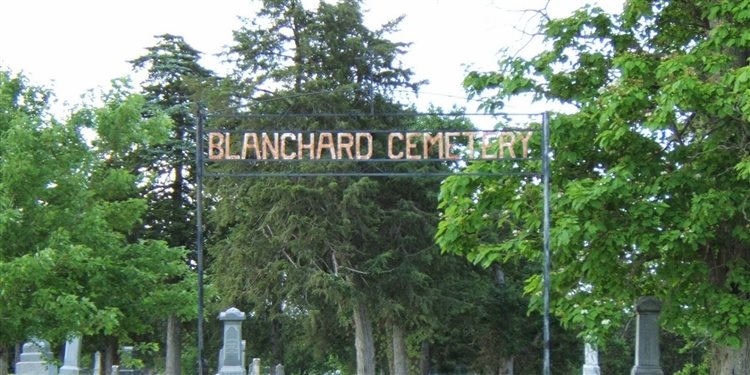 Photo via Hauntedia

Although all cemeteries are pretty creepy places to begin with, the Blanchard Cemetery in Blanchard is known to be a bit more eerie than others. The cemetery is haunted by strange lights that have no explanation as to why they're there, and an apparition of a tall man wearing black pants. Witnesses have claimed that the man's apparition will sometimes wave to visitors.

9. Bird Creek School - Pawhuska, OK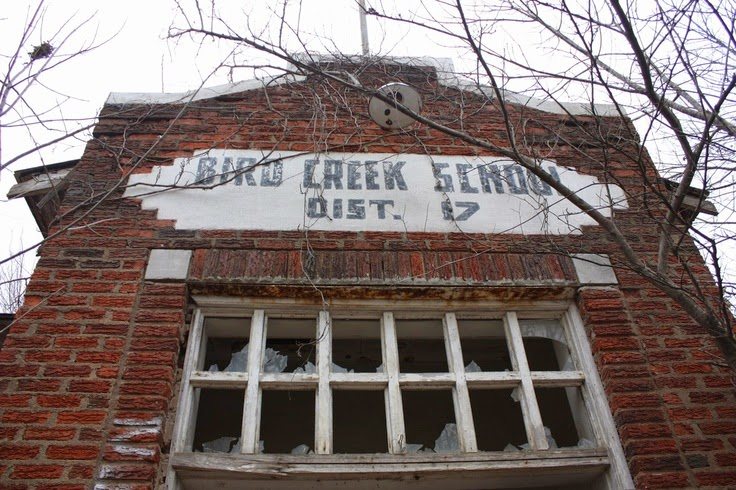 Photo via Hauntedia

The Bird Creek School in Pawhuska was built in the early 1900s and operated as a one-room schoolhouse for Native American children. The abandoned school is known to be one of the creepiest spots in Oklahoma, and stories say if you write your name on the blackboard and leave, you'll come back later to find it has been wiped clean by unseen hands.

10. Brady Theater - Tulsa, OK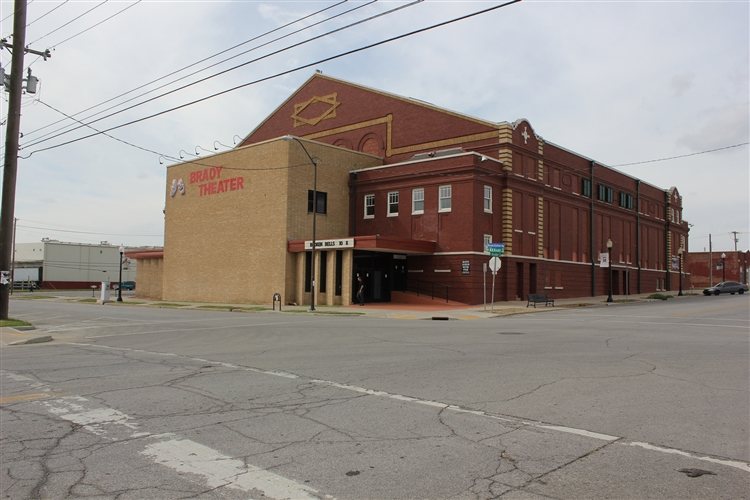 Photo by Nicolas Henderson, via Flickr

This theater and convention hall in Tulsa was originally built in 1914 and remodeled in 1930 and 1952. It was once used as a detention center during the 1921 Tulsa Race Riot and is known to be one of Oklahoma's most haunted destinations. The Brady Theater was added to the National Register of Historic Places in August of 1979 and is believed to be haunted by the ghost of an opera singer, Enrico Caruso, who performed at the venue in 1920.
Click here to read about more Haunted Places in Oklahoma!

Disclaimer: Haunts.com does not support or endorse trespassing to visit Real Haunted Places. Before you decide to visit a local real haunt, please make sure to acquire the appropriate permits and/or permissions, and be respectful of properties that are privately owned. A number of Haunt Explorers have been arrested, ticketed and reprimanded by authorities for trespassing, and we don't want that to happen to you! To avoid this, please be sure to contact the property owners before visiting a real haunt, and respect their hours of operation, local rules and regulations. Happy Haunting!